Global Hunger Index: Hunger In Eritrea "Extremely Alarming"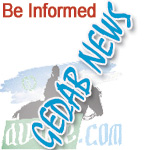 According to the recently released Global Hunger Index (GHI), hunger in Eritrea is "extremely alarming."
The Washington, DC-based International Food Policy Research Institute (IFPRI) which releases the GHI report, uses 5 classifications to report on hunger around the world: low, moderate, serious, alarming and extremely alarming.
The report shows that for the most recent available reporting period, 64% of Eritreans are malnourished (unchanged from the 1995-97 period) and that 32.1% of children under 5 years old are underweight.
The ruling party's position has been to deny that there is hunger at all in Eritrea, or to insist that hunger is a trade off to ensure long-term development of the nation.   In 2009, in an interview with the Financial Times, the president of Eritrea asserted that  "the whole population will have to sacrifice a breakfast, for example, and you can use that saving for putting in place a road anywhere."  In his customary year-end address to the nation in an interview conducted by his own media, President Isaias Afwerki denied that there was hunger in Eritrea and predicted that there would be no hunger in Eritrea in 2010.  But according to wikileaks report, he had secretly conceded there was hunger in Eritrea and given UNICEF his approval to conduct a nationwide survey  to provide "blanket supplementary feeding."   Three months into the year, UNICEF appealed for $24.8 million to combat "widespread food shortages and child malnutrition."
Nonetheless, the position of the Eritrean state media and the "seminars" provided by traveling Eritrean officials was to continue to deny there was hunger in Eritrea, even after the UNICEF appeal, and to present the news reports about hunger in Eritrea as fabrications of self-serving NGOs who are unhappy with "Eritrea's independent path."
In keeping with that tradition, when Eritrea's president met with his supporters in New York in late September of this year, he announced, to uproarious reception, that, contrary to the ill-wishes of detractors, there was no drought in Eritrea, there is no drought in Eritrea, and there will be no drought in Eritrea.
According to GHI, Eritrea is one of only four African nations (the other three being Burundi, Chad and the Democratic Republic of Congo) which is categorized as having "extremely alarming" hunger levels.
Meanwhile, the Eritrean state media continues to maintain a news blackout on the rolling brownouts and blackouts that have been prevailing in Eritrea's capital, Asmara.  Incidentally, the blackouts, which are the result of mismanagement of the Eritrean power supply were predicted by experts, information which is available courtesy of wikileaks.   See also this report on the state of power generators in Massawa.
<>