EYSC's Freedom Friday: Will Not Stop Till 'Dictatorship Is Eradicated'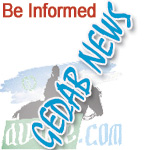 The Eritrean Youth Solidarity for Change (EYSC) announced on Wednesday that its Freedom Friday (Arbi Harnet) campaign has successfully executed 10,000 phone calls to Eritreans, calling on them to protest the Eritrean regime by "emptying the streets of Eritrea's cities every Friday after 6 PM."
The calls known as Robocall, supplement the 2,000 personal phone calls made by volunteers, reported EYSC in a press release it issued.
Phone calls are not the only means EYSC is using to reach Eritreans who live in a totalitarian state:
"In addition to relying on phone lines to convey anti-dictatorship messages, the coordinators of this creative campaign continue to use satellite radio, instant messaging, and email."
In its Facebook page, EYSC has uploaded the actual recording of the Robocall. The call is voiced-over by a woman speaking in Tigrinya and is exactly one-minute long. The call describes the campaign to empty the streets as an "initial step" towards the ultimate goal of "having the people, in unison, asking for their rights." (link to the one-minute voice message)
It introduces the listeners to the initiators of the call as "your children who are made sleepless by the bad administration in our country; endless national service; exile of youth as well as, of late, the clouds of war which have appeared"—then attributes the cause of all to the PFDJ.
EYSC is a Facebook group that started in August of last year with three demands: the removal of Eritrean strongman Isaias Afwerki from office, the freeing of all political prisoners and bringing to end the so-called National Service, a military conscription without end.
Since then, the group has acquired over 10,000 members, has opened chapters in Los Angels, Houston, with more "branches" planned in Midwestern and Eastern United States. In February, EYSC agreed to unite with Eritrean Youth for Change-Bay Area, a civic group operating in Oakland, CA (one of PFDJ's strongholds) and the two are expected to hold a youth conference in Washington, DC in the last weekend of May (Eritrean Independence Day weekend.)
EYSC's press release states that the "feedback so far has exceeded expectations" and that "Freedom Friday calls will continue relentlessly until dictatorship is eradicated from Eritrea."