Ethiopian Airlines Will Resume Flights to Asmara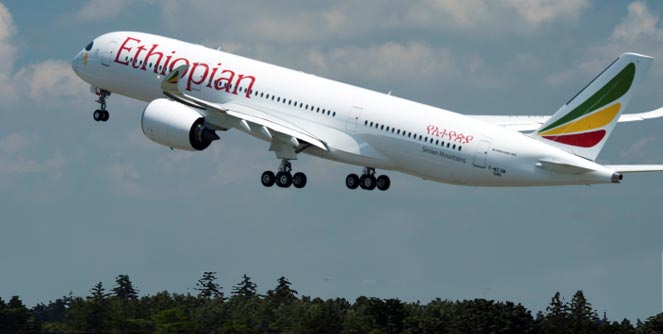 This morning, the Ethiopian prime minister Dr. Abiy Ahmed concluded a two-day visit to Asmara after signing several agreements. The major item of his talks in Eritrea was a peace agreement, though its content was on the table since 2004. However, the Eritrean government had refused to dialogue with the Ethiopian government insisting the latter pull out its troops from the border before it could agree to any talks.
The Ethiopian prime minister and Isaias Afwerki, the head of the Eritrean ruling party, also agreed to resume air transport and telecommunication ties between the two countries.
Gedab News learned that Ethiopian Airlines is expected to make its "maiden flight to Asmara" on the 17th of this month. The planned resumption of the Asmara bound fight will be the first in twenty years. Ethiopian Airlines discontinued its flights to Asmara after the start of the vicious 1998-2000 border war that the two countries fought.
Since it came to power in 1991, the Eritrean ruling party made numerous attempts to establish a national carrier but none were successful. The airlines were mostly started by individual entrepreneurs who soon became frustrated due to interferences by the economic arm of the PFDJ government, which ended up controlling the operations of the private airlines.
In one instance, a frustrated Romanian pilot flew a privately leased airliner out of Eritrea and absconded in Romania bringing the end of one of the airline companies.
Travel agents in Addis Ababa were given the signal to start selling tickets for the Asmara-bound flight. A source close to the airline business said that "the number of people asking about the flight has been very positive." He added, "unless the government of Eritrea spoils the flight arrangement, as usual, we are hopeful it will be a relief for business people and relatives to visit both Ethiopia and Eritrea."