Eritreans Planning For A Major Rally In New York City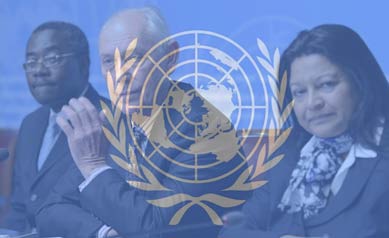 Eritreans in North America are planning for a major demonstration in support of the Commission of Inquiry on Eritrea (CoIE). The demonstration will be held in front of the United Nations Headquarters in New York city and will coincide with the General Assembly meetings.
The 70th Session of the UN General Assembly will open in New York on September 15, 2015 and run until October 6, 2015. The general debate will be held between September 28, 2015 and October 6, 2015. The CoIE will report its findings to the General Assembly in October.
During June 2015, several demonstrations were held by Eritreans in many cities around the world, particularly in Geneva,, Switzerland, as a show of support for the CoIE.
In June 2015, the CoIE issued a 485-page report on the situation of human rights in Eritrea. Some of its findings are serious crimes against humanity which may lead to indictments of officials of the Eritrean ruling party at the world court.
The statement issued by the organizers of the planned demonstration urged Eritreans in North America to attend the event and show their support for the CoIE report. It also appealed to them to raise their voices together "for Justice, Liberty and a Democratic Eritrea."
The exact date of the demonstration is not announced yet, but it is expected to take place towards the end of September at the United Nations Headquarters, 405 East 42nd Street, in New York city.
The organizers, who include members of the Eritrean opposition groups and independents, can be reached at, ENA4COI@gmail.com.
Related Reading:
Geneva Forecasts A Political Earthquake On June 26 
Eritreans Declare Initial Victory In Geneva
Commission of Inquiry On Eritrea: Press Conference