Eritrea: A Conference To Groom PFDJ 2.0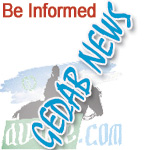 On Sunday, January 23 2011, the Young People's Front for Democracy and Justice (Y-PFDJ), the youth franchise of Eritrea's ruling and sole legal political entity, convened a conference in Oslo, Norway at the  pricey Radisson Blu hotel.  The conference was addressed by Eritrea's ambassador to the United Kingdom, Tesfamichael Gerahtu.
No journalists were allowed: a reporter for the Norwegian Broadcasting Corporation (NRK) was turned away.
At the conference, an announcement was made that the Y-PFDJ's 7th annual conference will be held at Oslo between the 21st and 25th of April with the theme of "Sustainable Development." The parent party, PFDJ, has earmarked 70,000 Norwegian Kroner (NOK) for the event.  In keeping with the traditional PFDJ fundraising gimmick, the local (Norway) PFDJ chair, Abraham Woldu, announced that he would personally contribute 20,000 Kroner towards the effort; this was, as is the custom, followed by several individuals "pledging" to contribute between 2,000 to 5,000 Kroners. With that out of the way, the attendants were told that they are all expected to make financial contributions. Representatives of the ruling party women's franchise, the National Union of Eritrean Women (NUEW), pledged that they would help, and two women were assigned the responsibility of preparing food for the upcoming conference.
The Y-PFDJ gets funds from Norwegian institutions that deal with immigrants and integration on the pretext that they are a non-political youth organization devoted to community service. Most of the immigrants from Eritrea who are in Norway have supposedly escaped the tyranny of the ruling party, to whom the Y-PFDJ pledges total allegiance.  Some Norwegians are already questioning the practice of using taxpayers money to fund such activities. The journalist who was turned away by the Y-PFDJ was approached by members of the Eritrean opposition civil society group, the Eritrea Unity Organization, and appraised of the structure of the Y-PFDJ.
Y-PFDJ was formed in 2003 by Yemane Gebreab, the political director of Eritrea's ruling party, a person who was described as an "extraordinary threat" to American national security in a presidential order (Executive Order 13536) signed by President Barack Obama on April 13, 2010. Because one of the goals of the Y-PFDJ is "to ensure the continuity of all the values of the popular front", and because the young recruits do not know or do not care that some of the people's front's values include exclusion, secrecy, disappearance, torture, extra-judicial killing, and one party dictatorship, some  Y-PFDJ's detractors have described them as "Eritrea's Hitler Youth."