Addis Ababa University Reserves 100 Seats For Eritrean Refugees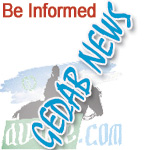 Addis Ababa Univerisity will admit 100 Eritreans now camped at various refugee camps in Northern Ethiopia.  The announcement was made by the president of Addis Ababa University, Professor Andreas Eshete.  
As of today, about 90 students have arrived. The students will undergo "interviews and … general test to find out their levels." A message from Netsanet Animut, Director, Office of the President, indicated that the students would "finish all necessary preliminary activities before the end of this week."
 
The decision is a result of an appeal by Eritrean-Canadian activists who appealed to Professor Andreas who made all the necessary arrangements to secure the admission of the Eritrean refugees to the university.
 
According to Haile Kiflai, an Eritrean Canadian, the Eritrean-Canadian activists, who were in Addis Ababa to attend the National Conference for Democratic Change (NCDC), met with Ethiopian authorities on August 10 and 13, 2010. The NCDC was held in Addis Ababa between July 30 and August 10, 2010 and was attended by nearly 350 Eritreans from all parts of the world and resulted in the election of a diverse, 53- member Commission which, among other things, is tasked with preparing an even bigger national conference.
After the bitterness of the 1998-2000 border war between Eritrea and Ethiopia, the Ethiopian authorities have been gradually and increasingly receptive to direct appeals by Eritrean citizens and human rights activists.  The recent decision by Addis Ababa University comes in the heels of the Ethiopian government decision to allow Eritrean refugees freedom of movement to leave the refugee camps; to grant Eritreans carrying Eritrean passports entry visas to Ethiopia.  the In 2007, a direct appeal from Eritrean American activists resulted in Ethiopia accepting Eritrean refugees whom Egypt wanted to deport back to Eritrea where they would have been held in labor camps, or executed for leaving the country "illegally."