UN Sanctions On Eritrea Will Continue Indefinitely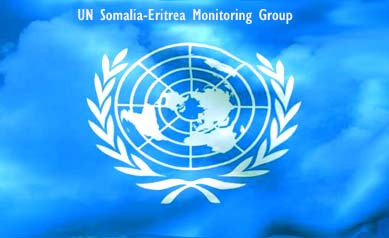 On May 23, 2014 Gedab News predicted that UN Sanctions against Eritrea will stay in limbo, today it has been confirmed that the Sanctions will continue indefinitely.
Last year Eritrea complained that it didn't have a chance to review or comment on the report of the United Nations Somalia-Eritrea Monitoring Group (SEMG) though it refused to allow the SEMG to visit Eritrea and carry its investigation. Compliance with UNSEC resolution required Eritrea to cooperate with SEMG, and allow it entry to Eritrea.
Failing to be able to travel to Eritrea, SEMG agreed to meet with Eritrean officials in third countries; they have met in both Cairo, Egypt, and in Paris, France. Yesterday SEMG met with the permanent representative of Eritrea to the UN to provide Eritrea a chance to further review its annual report, which will be presented to the UNSC this afternoon, Friday October 10, 2014.
Eritrea has already commented on the report and gave its replies to it and it continues to deny UN allegation of being involved in destabilizing the region by supporting armed groups in Somalia, Ethiopia, and now in South Sudan.
This year also, among other allegations, the report which will be publicly disclosed in two weeks, accuses Eritrea of providing military and logistic support to three armed rebel groups in South Sudan and that it supports Ethiopian armed groups.
In responding to the SMEG report, for the first time ever the Eritrean government disclosed its revenue in relation to the 2% income tax imposed on Eritreans living abroad and it claimed that the, "aggregate RRT collected in the past four years did not exceed 73 million US dollars."
The mentioned revenue is not substantiated or supported by audited records.
On the requirement for disclosing payments over $10,000 in cash or equivalent, made by Nevsun to any party, the Eritrean government basically claims it has nothing to do with Nevsun, though it is a 60% stake owner of BISHA mine. But according to one of the many lawsuit handlers against Nevsun, the company has refused to disclose such information based on Eritrea's instructions.
The financial expert of SEMG, Dinesh Mahtani, has resigned from his position following a technical violation for using UN letterhead in writing an asylum support letter for Eritrea's ex-minister of information Ali Abdu, who has asked asylum in Australia in 2012.
Eritrea attempted to make an issue of the letter, which was written by Mahtani in the previous mandate, but it has been discounted by the Sanction Committee as Eritrea has been waging smear campaign for the last four year against some members of the SEMG to discredit its findings. Moreover, Mahtani has been working on the Somali side in the current mandate.
According to a UN observer, there is no end in sight for the UN sanction to be lifted in the near future. The sanction has been an albatross on Eritrea's neck for the last four year resulting in political and diplomatic isolation of the Asmara regime.
Related Reading
Lifted UN Sanctions on Eritrea Will Continue (Gedab News, May 23, 2014)