Two Prominent Eritreans Die In Exile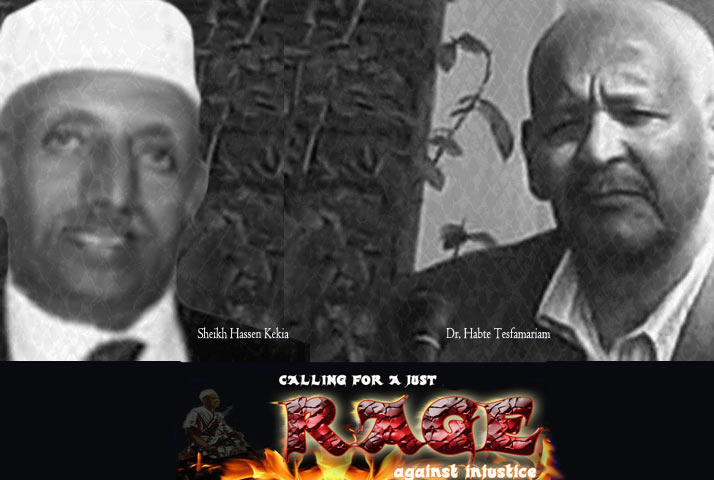 The Eritrean opposition has suffered another loss today: Dr. Habte Tesfamariam, one of the most prominent leaders of the Eritrean opposition, has died in Frankfurt, Germany.
Dr. Habte had traveled to Germany in March last year when he fell ill. During the last three-days, he had recuperated and was planning to return to his work in Abu Dhabi where he has been living for many years.
Dr. Habte is a veteran of the Eritrean struggle and he has been an active person since his school days in Europe where he was a student activist. In 1975, he was elected a member of the revolutionary council of the ELF and served the organization in many capacities. He was the chairman of the Eritrean National Salvation Front, one of the major organizations of the Eritrean opposition. Dr. Habte had replaced his longtime friend and colleague, the late Ahmed Nasser who died in March 2014 in Sweden.
Dr. Habte is known for his "humble, yet stern character and had an unwavering and principled belief in the freedom of the Eritrean people."
Dr. Habte never returned to his homeland, Eritrea, because the ruling party doesn't allow the return of veterans from other organizations unless they shed off their political views and submit to it. Dissenters from the ruling party are also treated similarly. The remains of many veterans who died in exile are not allowed to be buried in Eritrea.
On the same day, the well-known businessman, Hassen Kekia, died in Khartoum where he lived for many years after he managed to leave Eritrea after he was released from prison. Hassen, an octogenarian, was jailed many times in Eritrea. Neither his limitless support of the Eritrean People's Liberation Front (EPLF) during the independence struggle, nor his many favors to its chairman, President Isaias, helped him escape prison for objecting to the regime's policies. In the seventies and eighties, Hassen was known for regularly hosting and helping Isaias during their overseas travels through Sudan. Hassen had started several business ventures that were sabotaged or openly killed by the ruling party's economic arm.
A witty man, Hassen is known for making fun of his ordeal and that of his old friends, some of whom are still languishing in secret prisons in many parts of Eritrea.