Sweden Might Arrest Eritrean Officials On Arrival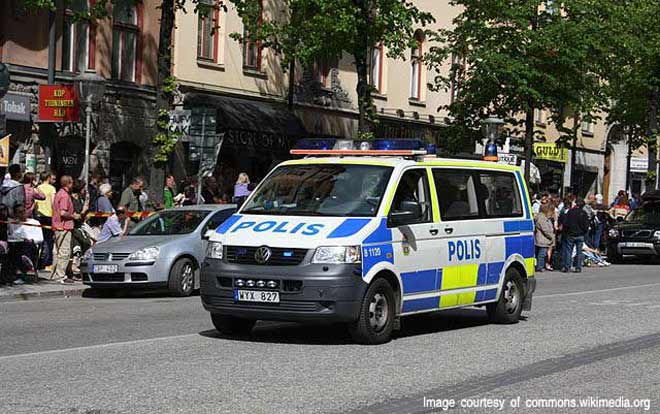 Eritrean officials cancelled their plan to attend the festival they were hosting in Sweden when Swedish officials informed them on 24 July that they could not accommodate their request to meet with senior Swedish officials on such short notice.
Gedab News has also confirmed that the Swedish Ministry for Foreign Affairs told the Eritrean officials that if they do meet with the Eritrean delegation, led by Foreign Minister Osman Saleh, that they would like to include all unresolved issues between the two countries.
Topping the unresolved issues is the case of Eritrean-Swede journalist Dawit Isaak who has been in detention, without charges, since September 2001.
The Eritrean delegation was keen on attending the festival in Sweden as they do every summer because Sweden, until recently, had some of the most party-loyal Eritreans in Diaspora.
Eritreans in Sweden have been pressuring the Swedish government to issue arrest warrants for visiting Eritrean officials. Around 14,000 Eritreans live in Sweden.
Recently a new law that enables Swedish courts to persecute crimes committed elsewhere was put into effect. On the same day that the law was passed, a Swedish law firm reported President Isaias Afwerki and several of his ministers to the Swedish authorities for violation of human rights including torture.
In keeping with the Eritrean regimes representatives' new tradition of traveling in secret, the Eritrean officials secured Italian visa so that they can fly in to Sweden without alerting the Eritrean opposition of their arrival. The "visa policy of the Schengen Area" permits almost all visitors to travel across EU states with a single entry visa issued by any of the member states.
Coming on the heels of the disastrous festival in Bologna, Italy and the cancellation of the festival in Giessen, Germany, the Sweden festival was supposed to showcase the Eritrean regime's stronghold of the Eritrean Diaspora.
The YPFDJ-influenced festival had nothing to offer apart from an overdose of fashion show, something totally unrelated to Eritrea. Out of 12 sets of images displayed about the festival, almost three quarters was related to the fashion show. Even the festival's official website shows last year's images where the Eritrean foreign minister attended.
YPFDJ is the youth franchise of the People's Front for Democracy and Justice (PFDJ), the ruling party in Eritrea.
The Eritrean Organizing Committee of National Holidays, which usually publicizes the festival in Washington, DC, usually held at the convention center, has been tight-lipped about this year's festival in the United States.
The Eritrean regime is obsessed with creating for itself an environment where the voice of the opposition is silenced and it goes to extreme lengths to keep even festivals a secret shared with trusted followers on as needed basis.