Some Senior Eritrean Officials Taking Risky Steps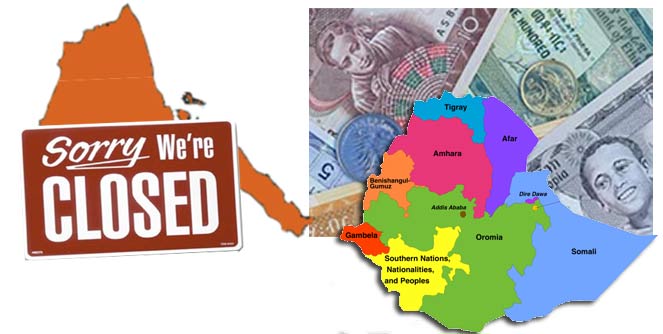 On June 5, 2018 PM Abiy announced his government's acceptance of the Algiers Agreement that was signed between Eritrea and Ethiopia in 2000. The Agreement followed a two-year devastating border war in which about 100,000 lives were lost and hundreds of thousands of people from the two countries were displaced from their villages and towns.
Prime Minister Abyi's announcement was followed by his visit to Asmara on July 8, 1018. A week later, Isaias Afwerki reciprocated by visiting Ethiopia.
After almost two-decades of tense relations between Ethiopia and Eritrea, and the peace overtures that were announced seemed to usher a quick normalization and that the border would be demarcated for a lasting peace in the region. In addition, the media hype set the expectation of the people of the two countries so high, particularly after the Ethiopian national carrier started regular flights to Asmara.
In its maiden flight to Amara after almost two-decades, Ethiopian Airlines carried many hopeful "investors" who traveled to Asmara to explore investment opportunities. However, the investors reported they were disappointed by the receptions and cooperation they got from Eritrean officials. Many of them complained of the disorganized and poor information system as well as the absence of clear investment laws.
Sources told Gedab News that the frustration of the Ethiopian investors was due to the silent protest of the Eritrean public officials.
On June 25, 2018, an Eritrean delegation led by Yemane Gebreab, the president's political adviser, and Osman Saleh, the foreign minister, traveled to Addis Ababa to make arrangements for Dr. Abiy's visit to Asmara, and Isaias' visit to Addis Ababa.
When Isaias traveled to Addis Ababa, many senior officials of the government and commanders of the security forces were asked to accompany him. However, they were not happy with the way Isaias was making individual decisions without consulting anyone else. However, in an uncharacteristic step, many officials made risky excuses to avoid traveling with Isaias.
At least two military commanders pretended to be sick and stayed in bed to avoid traveling with the president. Only a few officials, including Yemane Gebreab, Osman Saleh, Askalu Menkerios, Fozia Hashim, and the president's security details, accompanied Isaias Afwerki, a small group compared to the large entourage that accompanied PM Abiy.
Would-be Ethiopian investors arrived in Asmara when most officials purposely left their offices or pretended to be sick, or out of town and the junior officers could not provide them with the investment-related information they required.
The silent protest continues with many officials refusing to cooperate and keep making excuses not to see visitors.