Saudi Arabia Implements UN Sanctions Against The Eritrean regime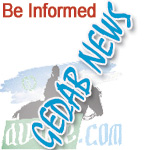 Saudi Arabian authorities began implementing UN Sanctions Resolutions 1907 and 2023 against the Eritrean regime, according to Eritrean Nahda Party.
The Jeddah Chamber of Commerce and Industry issued a circular (# 512/3171) to all its member businesses instructing them to implement the UN security council sanctions against Eritrea.
The chamber's circular was supported by a letter of the same content issued by the Saudi Ministry of Trade and Industry.
Saudi Arabia hosts over 80,000 Eritreans most of whom are coerced into paying the 2% income  tax imposed by the Eritrean regime on all Eritreans. As with all Eritreans who reside in the Gulf countries, Eritreans in Saudi Arabia hold Eritrean passports and those who refuse to pay the 2% income tax do not have their Eritrean passports renewed and, consequently, their work permit in Saudi Arabia.
Last year, the UN Security Council stiffened its earlier sanctions against the Eritrean regime by issuing a new resolution (Resolution 2023) calling on "all states" to "undertake appropriate measures to hold accountable, consistent with international law, those individuals or their territory who are acting, officially or unofficially, on behalf of the Eritrean Government or the PFDJ" who must "cease using extortion, threats of violence, fraud and other illicit means to collect taxes."
The resolution was passed 13-0, with China and Russia abstaining.
Saudi Arabia has formed a standing committee to implement UN sanctions and it is headed by the Saudi Ministry of Foreign Affairs.