Remembering Abraham Ghebreghiorgis (MIT)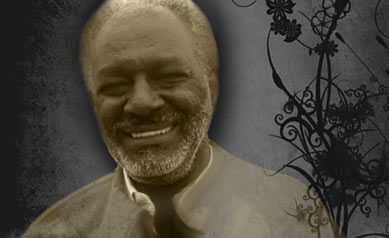 There is a famous quote attributed to Sigmund Freud that, "The voice of the intellect is a soft one, but it does not rest until it has gained a hearing." Abraham MIT's voice was indeed as soft as silk, and as someone, who has the privilege to read his many articles; I can safely say that his voice did not rest before gaining a hearing.
This edition of Perspective is written in memory of Abraham Ghebreghiorgis (MIT) on his First Death Anniversary.
I have never met Abraham MIT in person, but I have communicated with him in an unusual, and yet, most intimate way. I feel I know his soul; he wrote profusely about liberty and the rule of law.
He was someone who was comfortable to engage in the most arduous human activity: thinking. He knew very well that thinking or education is not about filling up an empty mind with facts, information and knowledge, but, about keeping an open mind and wrestling with all the perennial human issues.
This rare human attainment was the source of his tolerant, humble and non-judgmental interaction with people. Dr. Bereket Habte Selassie puts it aptly when he said, "I was left with a lasting impression of a reasonable individual with a rational approach to human affairs. I could imagine his disturbance at the sight of irrational passion that was the driving emotion of the ENAS'A's organization. He was as intrigued by the tragic end of Eritrea's liberation struggle as he had been proud of its uniqueness."
In our last e-mail communication, the late Abraham MIT sent me a message that has lingered with me and will linger with me for a long time, "Dear Semere, We are debating and hopefully enlightening each other…This is a debate among democrats and bringing… (Something that was brought earlier by someone else) only clouds honest debate. It is simply a diversion of the debate with emotions. Sorry, in a way I am pointing some misgivings I have about the current post…, and not you Semere."
Abraham MIT was someone who can passionately disagree with you without being disagreeable. He has an enviable ability to control his emotions through the application of reason. You see, the issue we were debating was dear to him and we could not see eye to eye on it. In his concluding remarks, he said something that I came to expect of him, "I believe in other issues we are in the same wavelength. Keep it up, Semere. Your posts are excellent and very educational."
It is often said that nine tenth of an education is encouragement and Abraham MIT was an embodiment of it. He was good to me, but, upon talking to many people, I have also come to learn that he was equally good to all.
Over the last few years, I have come to learn a lot about Abraham MIT through our mutual friend, Ambassador Adhanom Ghebremariam, which have reinforced the image I had already developed through his writings. In one of our many late-night conversations, the good ambassador, once told me that he has benefited enormously from the wisdom and knowledge of two people whom he has come to view as teachers: gurus. The late Abraham MIT was one.
It was Abraham MIT who introduced Adhanom Ghebremariam to the works of Samuel Huntington and Francis Fukuyamah as early as 1993 while Adhanom was in Asmara and the likes of Friederich Hayek when he became an exiled opposition. The influence of Abraham MIT and F. Hayek is evident on Adhanom's writings. His most famous work, "wefri warsay yekealo, wefri barnet" reminds one of Hayek's important article, "The Road to Serfdom."
Similarly, Ogbai Ghebremariam of Boston told me that it was Abraham MIT who introduced him to Karl Popper whose works made him rethink his views on communism. Ogbai and Abraham MIT had a sort of book sharing club that went on for over three decades.
Truly, the intellect of the wise is like glass; it admits light and reflects it, and that is what many of the people I have conversed with described Abraham MIT. He was generous with his advice, particularly, when it comes to education and career. His younger brother, Kibrom, credits Abraham MIT for "the path of success" he had quietly engineered for the whole family.
It is amazing how both branches of the family, the Azezet's and his, equally cherish his influence. Talking to Amanuel Berhe is talking to Habtom Ghebreghiorgis when it comes to Abraham MIT. They both hold him in the highest esteem and affection.
One of my favorite heroes in American history is Abraham Lincoln who was fond of saying that, "The things I want to know are in books; my best friend is the man who'll get me a book I ain't read."
Abraham MIT was the best friend of many people; he valued books tremendously, and they were his favorite to give gifts.
One day while Habtom Ghebreghiorgis was at work, his wife called to ask him if he has ordered a box full of books from Amazon. There was no sender's information on it, but Habtom could not fail to notice the all too familiar generous gesture he has come to appreciate as a child and young man from his older brother. He saw his older brother's finger-prints on it right away; and as soon as he bid farewell to his wife, he called Abraham MIT, who was surprised that the books made it so quickly.
Habtom's children came to posses some of the most beloved children's' books. The same care and love was extended to the rest of the family.
Adhanom Ghebremariam once joked that Abraham MIT could have bought a house with the money he had spent on books and Abraham MIT retorted, "Maybe a car, not a house."
Books are the vehicle of knowledge and Abraham MIT owned a fleet of them.
May his love of books become contagious!
On his first death anniversary, I take enormous pride to salute him as a lover of books, as a lover of wisdom, as a lover of freedom and human dignity.
It was his character besides his obvious intellect that made him who he was and I take comfort to have made his acquaintance, even if it was virtually online.
Berhane Haile of Boston thinks that Abraham's untimely death was not only personal but a national loss; he could have given a whole lot more. Many have aired similar sentiments and I wholeheartedly concur.
My salute will not be complete if I don't acknowledge his sacrifice, leadership and commitment to Eritrea's national cause. He gave up a PhD scholarship at John Hopkins University to work full-time for the cause of Eritrea upon graduating from MIT Engineering. Through sheer hard work and studying, complimented by a keen intellect, he emerged as the intellectual and ideological leader of EFLNA.
It was EFLNA's delegation, with Abraham MIT as the person in charge of political affairs, leading the debate that "influenced," or more accurately, reinforced the argument of the EPLF to reverse its position on marriage. The EPLF's clandestine party, the Eritrean Peoples' Revolutionary Party (EPRP), had already debated the marriage issue extensively in 1976, and recommended the lifting of the ban. Abraham was not aware of this and Isaias Afwerki and company never extended the courtesy of informing him and the delegation; and was subsequently shocked to hear Isaias informing the EPLF congress of the proposed plan to lift the ban.
It was also Abraham MIT, amid the ideological confusion of the late 1970s, who made the crucial distinction between the national liberation and the revolutionary ideological movements. This was an important contribution, according to Mrs. Harego, "since most of us came to the liberation struggle through our leftist orientation and not the other way round. We saw everything through our ideological prism reflecting the spirit of those times." But Abraham MIT, upon careful reflection and studying, came to realize that the Liberation struggle was the essence of Eritrea's national question and as such both the EPLF and ELF should be supported—a principled stand that subjected him and EFLNA to condemnation by both fronts.
It was this principled stand that made him, in an independent Eritrea, speak against the tyranny reigning havoc in the country. No Eritrean, except Dr. Bereket, has spoken more passionately about the importance of the rule of law and the need to implement the ratified constitution than the late Abraham MIT. His writings are all about defending liberty through the rule of law.
A former EFLNA member, friend and neighbor, Teka Yohannes, put it aptly and succinctly, "In those EFLNA days, he was such a vital part of the EFLNA that we will find it hard to find someone to fill his shoe."
Similarly Berhane Kidane said, "We lost a person of highest political consciousness."
A family member proudly states that Abraham MIT, "read, read and read day and night. And after careful investigation on an issue, Abraham used to lock a position and would courageously defend whatever it was. Nonetheless, he was very humble in dealing with his family, his siblings, cousins, co-workers, friends and everyone he met. He hardly executed things in excess; never wanted lime-light; and ran his life in moderation."
Intellect without courage is meaningless and Abraham spoke clearly and loudly. Eritrea owes him a debt of gratitude for being the voice of righteousness, the voice of integrity, the voice of courage and the voice of the voiceless. The love of his people and country was what inspired his activism and thinking.
Once Abraham told me that Semere was his favorite Tigrinya name and it is only right that his son, Semere, read this message on my behalf. It was my plan to attend the memorial and regret I am not among you.
Thank you.
Here is Dr. Bereket Habte Selassie's note in its entirety.
Abraham "M.I.T."
He was a member of the elite students of the "General Wingate Secondary School" of Addis Ababa, of which I happen to be not only an alumnus but one of the first four graduates from that Elite School. I first heard of Abrham's name mentioned by his fellow students who were his contemporaries at the "Wingate." All spoke of him admiringly—of his brilliant mind and gentle character. One of them was Mengistab Isaac.
Alas! I had only an-all-too brief encounter with him, but each one of those moments were precious. I was left with a lasting impression of a reasonable individual with a rational approach to human affairs. I could imagine his disturbance at the sight of irrational passion that was the driving emotion of the ENAS'A's organization. He was as intrigued by the tragic end of Eritrea's liberation struggle as he had been proud of its uniqueness.
I was away when he passed away and was not able to attend his funeral. I take this opportunity to wish Woizero Azezet and their children all the best.
May his soul rest in eternal peace!
Bereket Habte Selassie (September 9, 2015).