PFDJ Toronto Mourns Its Tax Collector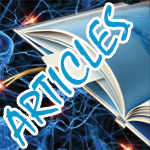 The  moqSel Gibri[i] Collector was dismissed, today members of the Toronto Chapter of the PFDJ gathered to lick their wounds and to counsel each other. They showed brave faces by invoking old PFDJ slogans such as: "the more we are challenged the more defiant we become and the more our victory is assured against our enemies." They addressed each other as "btsay" or comrade, reminiscent of the armed struggle generic title. PFDJ has long stopped using "btsay", but lately this term and other revolutionary adjectives are slowing re-emerging. To my mind this is a harbinger at redefining the issues that are bedeviling Eritrea.  As PFDJ slowly loses support abroad, it is trying to re-frame the problems not as democracy and justice matter, but as territorial integrity.
The subtle message being: Ethiopia, supported by sell-out Eritreans and foreign countries, will occupy Eritrea if PFDJ is not in power. They hope that this will help rally all Eritreans in support of the PFDJ as a sole protector of the Eritrean sovereignty. The songs, singers and the tone were set during the May 24 celebration this year. They are counting on a precedent during the 1998 border war with Ethiopia, when all Eritreans, including long time opposition members, denounced Ethiopian's incursion into Eritrean territory and stood by the Eritrean government. Times have changed, though, and Eritreans are debating whether to celebrate or mourn Eritrea's independence as in its wake has ushered sufferings that pale in comparison to what the thugs before PFDJ have inflicted upon them.
True to its roots, the PFDJ Toronto Chapter celebrated its tragic failures, many of the devout yes men and women stood-up and delivered hate mongering speeches against Aaron Berhane and Ghezae Hagos, members of the Eritrean Human Rights Group who worked tirelessly to make the dismissal of the money-laundering PFDJ agent happen. They accused both Ghezae and Aaron as paid agents working on behalf of their bosses in New York.
They also asserted their Eritrean Canadian right to stand-up against the bullying of Canada and the UN. One by one they took on the microphone to preach to the converted why Canada is targeting them while they are paying the 2% voluntarily after they have involuntarily paid taxes to Canada. They invoked their legal right to fight not only against the "sell-out" Eritreans but against the Canadian government who they said has targeted them without hearing their side of the story. They pledged to fight as it is in their DNA to do so as it has been proved during the long Eritrean armed struggle.
Mr. Semere Ghebremariam O. Micael was asked to give remarks by YPFDJ member and below is the gist of his remarks:
Without mentioning Aaron Berhane by name, he said that he is a sell-out working for someone else and this is nothing new to us and that we will persevere as we have done before. Our enemies know that we are strong and they know that we can create miracles so they are so afraid of us. If I have worked against the rules of my host country my government would be the first to discipline me. As the government of Eritrea said in its statement, this is nothing except an infantile bully. Eritreans are united during such moments of trials, but we can be complacent during times of peace. War has been declared against us and the gloves are off. Let us stop being complacent he sheepishly said. He lamented that the world that was silent when Eritreans were slaughtered in Ona is accusing Eritrea of supporting terrorism.
When Dawit's turn came to speak, he said that what Minister John Baird said was so humiliating that he would have slapped him if he was physically near him, even if it meant that he would be arrested, to which the crowd responded with supportive cheers and clapping.
Several people collectively pledged over $10, 000 to help hire a lawyer to fight Aaron Berhane and Ghezae Hagos, who they said were hell bent to tarnish the good name of the Eritrean Community and Eritrean government.
They have struck a new Canada-wide committee that will speak on behalf of the PFDJ. This committee will be named CECCO and comprises members from 7 Eritrean Communities across Canada and will expand to include Eritrean business associations to make it robust to withstand the assault from Hidmona Eritrean Human group and Aaron Berhane.
Ahmed, the former PFDJ representative in Ottawa, who said that he was dismissed by George Bush, mentioned that he issued Ghezae Hagos an Eritrean passport when Ghezae was in Montreal studying financially supported by the 2% Eritrean contribution. He did not have problem then; now, he has a problem with the tax that Eritreans are contributing with their own volition. He also accused both Ghezae and Aaron as agents working for remote bosses. He added that Aaron Berhane is just trying to pay back what he is owed while he was in Eritrea. He came here with the payment he received when he was in Eritrea by Eritrea's enemies. Ahmed, of course, did not mention that Aaron Berhane was shot at while escaping his country to avert the crackdown of the journalists or the well-known fact that all his peers and friends have been disappeared for the last 12 years.
Listening to the speeches by the supporters, YPFDJ and PFDJ leaders you would not think this is an epoch 22 years of independence, it felt like the mid-eighties. It was a call to arms, bombs and bullets according Temesghen Haileab, who was the master of ceremonies. But he quickly retracted his line of "we want guns and bullets" by saying we cannot have guns and bullets here, but we need money to fight the bully that Canada is and the paid agents.
The overriding theme of all the speakers was that the fight has started, the gloves are off and that the Eritrean-Canadian Community must rally to defend its dignity. The irony in this meeting was that everyone who spoke invoked their right as Canadians to defend themselves, their reputation and their legacy. A woman speaker even said we cannot punch or kill Aaron here so we have to legally fight him and silence him. We have to take action to silence and to even confine him in his residence. The speakers were angry that their human right was violated by Canada when it humiliatingly dismissed Semere Ghebremariam O.Micael. I immediately remembered those Eritrean languishing in jails for decades.
There were also contradictions: while they asserted their Canadian right that no bully can take away, they also lectured the audience to teach their kids the Eritrean culture and history and to tell them to stay in school to milk the opportunities that the Canadian system affords them. "Our kids will be Kings and Queens in Eritrea because eventually we will all return back to our homeland", said a speaker who they called Gebar.
The ugly reality is that the Eritrean kids born here will stay in Canada, will marry into black, white or Chinese Canadians and the "pure" Eritrean blood that triumphs over every problem will be no more. I would advise Aboy Gebar to teach his kids truth, fairness and he is not doing them any favor by grooming them to be members of YPFDJ, Africa's version of Hitler Youth.
Last but not least, thanks to the label popularized by the Ghedli-Romantics, all the opposition were referred to as Andent, who are trying to give Eritrea to Tigray. Also conspicuously absent from the stage was Estifanos Negussie, the long-time PFDJ representative in Toronto. He quietly sat as if he was a regular supporter and never appeared on the stage. Lately, he has been pressured by family and friends to do the right thing and resign. Even a close friend went as far as telling him that history will be haunting him as an enabler of the suffering of his people. A decent man, corrupted by PFDJ, he finds himself between a rock and hard place. The gathering was held in the premises of the Eritrean Canadian Association of Ontario (ECAO), an organization that receives funds from the tax payers of Canada, while it is hosting and supporting PFDJ.  It is also alleged by many that it collaborates with the Eritrean government to collect the 2% taxes that Canada categorized as illegal.
[i]  In Tigrinya language, antonym of "Mohway Gibri" (healing tax). The 2% tax that bleeds Eritreans.