Negarit Special: Manal Younus, A Poetess From Australia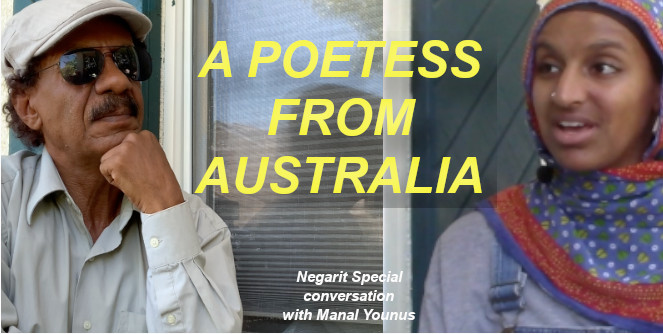 Last week, at a public meeting called by SNIT in Oakland, California, Manal Younus recited a moving poem and the audience rewarded her with a standing ovation. Though I wanted to interview her like I did three-years agin in Atlanta, she surprised me with a request to interview me for her upcoming podcast program. I met her again for a conversation and I really admired her articulation, confidence and dedication.
Please watch to this enjoyable and uplifting conversation.
I also took the opportunity to ask her to recite one of my old poems, "Homage to Mothers" which I wrote in 1993. She accepted gracefully and I am indebted to her for it. The poem is towards the end of the clip following Manal's own poem, S'ddet.
Enjoy…