Eritrean Women Condemn Seizure of Catholic Church Clinics in Eritrea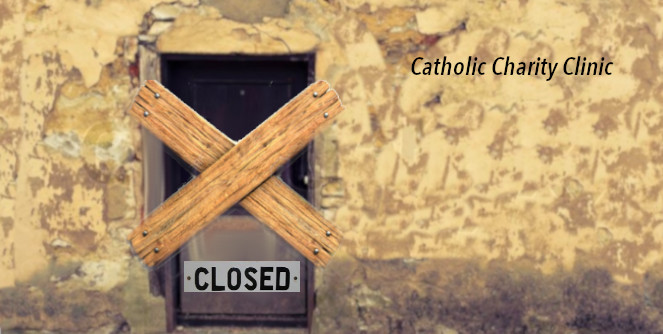 THE ERITREAN WOMEN COALITION IN THE DIASPORA STRONGLY CONDEMNS THE ARBITRARY SEIZURE OF THE CATHOLIC CHURCH OWNED HEALTH FACILITIES IN ERITREA
The Eritrean Women Coalition strongly condemns the arbitrary seizure of the Catholic Church owned and run health facilities in Eritrea.
As part of its broader efforts of dismantling institutions and schools owned by religious organizations, the Eritrean regime has reportedly seized 29 health facilities that provide services to all Eritrean people specially women and children (specifically in rural areas), who could not access the state-run hospitals. The regime's unlawful and unjust decision echoes its long history of arbitrarily and falsely detaining and accusing its citizens of religious extremism.
"There was no justification for the actions of the regime. It punishes those who are taking care of the poorest of the poor. Most of the patients weren't Catholics, but Orthodox Christians, Muslims, and members of other religions. Many facilities are located in remote areas." Father Mussie Zerai.                          
The health facilities, managed and financed by the Catholic Church, have been serving the rural areas with little to no fees. The availability of these lone health facilities has made it easy for many Eritreans specially women in rural areas to access basic healthcare services. The closing down of these health facilities is bound to adversely impact the communities they served. Nuns have played a central role in providing the much-needed healthcare services for every Eritrean people, especially to women and children, where the state has failed, and taking care and looking after many orphanage children. In a country where there are only 6 doctors per 100,000 (WHO, Eritrea), the health facilities managed by the Catholic Church has served as a partner, serving the population with no discrimination. In the process of seizing the facilities, Nuns who served as nurses, were seen to be forcibly removed from the health facilities by soldiers and doors closed behind them.
We, as Eritrean Women Coalition in the diaspora advocating for the rights of all Eritrean women, are asking about the fate of all patients escorted out of the health facilities, the devoted Nuns, Priests and heath staff who served those communities. We are demanding the lawlessness to be put to a stop and the rogue Government of Eritrea to be held accountable for its actions.
Eritrean Women Coalition
13th July 2019
Email: ewcc18@gmail.com