It's All Music But Samuel Zerzgi Wins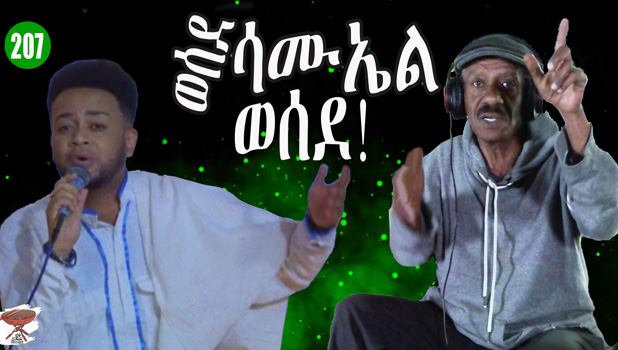 Today I am encouraging music that addressed the mind, not the body—a mental music not physical and I will present you (Eritrea represented by Samuel Zerzghi, and his song Hada. Then I will take you to Botswana, and a song called Magadigadi by MmaAusi lekoma, followed by a journey from Bahrain to France to Edith Piaf's song "non ne regrette rien". finally, the Greek American Opera singer Maria Callas in "Casta Diva".
Eritrean Gwayla Music
Some friends insist that I must present topics about Music. I did several times. But I refrain from doing more because I am very critical; I fear most Eritreans would be annoyed since, it seems they love emotional agitation; one of the reasons I do not listen to it so often. Unfortunately, our music is so blunt and very few are interested in international music, our self-imposed alienation from the universal language.
The songs of the last forty years are so blunt compared the music of the sixties that were diverse–in language, rhythm, and topics. Now it's mostly agitating drumbeats of gwayla Habseha that overwhelm other types of music. Remember Engineer Asgedom, (Saba Sabina, Osman Abdulrahim, (abKetema Mitswaa), Tekhle Tesfazghi (ane nbeyney) Alamin Abdullatif (Abay Aba-Shawl), even Tshaitu Berakhi (Aba-Shawl zban cherHi). These were easy listening. The exceptions are artists like Wedi Tekabo (leminey) and few other younger artists. I plead to our artists to produce more relaxing music, not agitational war drums. It's times you cared about refining the Eritrean taste and sensitivity. I think Eritreans like to be agitated every time they listen to music, mostly gwayla. But there are exceptions.
I found Samuel Zerzgi (ESAW) and his song Hada
Last December I attended a wedding in Fremont where I heard a brilliant gwayla music. It pleasantly pulled me back to the days of pristine traditional songs. Samuel Zerezgi (Esaw) and his song Hada made me sway, nostalgically, with the rhythm. I was glad to see that Wata is still alive—in one of his books the late Osman Sabbe defined waTa's tune as sad. The Krar accompanies Samuel's vocals harmoniously, in tandem with the other instruments. The ugly saxophone is there, but a bit restrained, not the annoying braying donkey sound like in other songs—God, I hate that instrument. Samuel is young; he has many years ahead of him to give more. Kudos Samuel for adding taste to the traditional gwayla music… and for making me enjoy the gwayla genre after a long boycott. Here is Samuel's Hada:
Can you tell the one thing that grabbed my attention more? It's the regal swaying in Samuel's pure traditional dancing, the shaking of the shoulders and all. It is captivating that the song stayed trapped in my mind and wouldn't leave! However, my taste of music is not limited to gwayla, I listen to many international music—if not for the copyright infringement, I would have presented you many songs until you cry ENOUGH.
I will take you to Botswana, and Magadigadi
I wrote to the band leader/manager many times for permission to feature the song; but didn't receive an acknowledgement let alone a permission. Worse, my message is not yet opened after a year or so. The song is so good I can't help but present you a few seconds of it. Here's the Botswanan song by MmaAusi lekoma, Magadigadi. Be ready for goosebumps here:
Then there is a funny coincidence; the song includes my nickname, Gadi.
Then we have a few Francophones, and a friend who is soaked in French culture; I had to present a French icon.
From Bahrain to France and Edith Piaf
When I lived in Bahrain, I had ample time after work and decided to enroll in a French language class provided by the embassy. We were about 14 people in the class; and there was a young girl from the ruling family who attended class with her serious chaperon. I didn't know who she was, and we became good colleagues. That was until during a coffee break, a joker Bahraini told me, "Keep away from that girl less you land in trouble." I didn't understand until he told me who the girl was. I kept my distance less someone reads anything wrong—for God's sake, though a ruling family and a foreigner.
The instructor, Christian Bon-Enfant became close to me after I convinced my employer to sponsor a solo-guitar concerto by a French artist at the posh Diplomat Hotel on which the teacher was working. The embassy was grateful so was the teacher. Christian adored Edith and that is how I learned about Edith Piaf, whom I consider the equivalent of the Eritrean Amleset Abbay. I present you Edith Piaf and  "Non, Je ne regrette rien" here:
The late Lloyd Ellingson and Maria Callas
Many of you might not know the late Lloyd Ellingson. I was introduced to him when I lived in Jeddah where he was teaching English to the Saudi Airlines staff. He loved opera that I couldn't develop any taste for. Let's digress.
Lloyd served in at Leul Mokonen secondary school, in Asmara, Eritrea, as a peace corps teacher. While working in Jeddah, he was pursuing studies for his doctoral degree on Eritrea and was meeting Eritreans to do his research A friend had introduced me to him and I helped him meet many of the Eritrean elders and notables; he found resourceful, thus our friendship. Lloyd told me that once he was so angry with the unruly student and he slapped him. That student is Isaias Afwerki.
Lloyd's thesis though ready, was not published and I had a copy of the manuscript which a friend misplaced when I left AlKober, Saudi Arabia, for Bahrain.
In 1987 I visited the USA, and he invited me to his home in Seattle where I spent a few days with him and his lovable wife—hat was the first time I experienced the terrible weather phenomena they call snow.
The tape recorder shrieked Maria Callas (a famous Greek American opera singer) non-stop, every morning during breakfast, and all day it was the same shrieking voice that pierced my ears. When I told him that, he didn't appreciate my "brute taste", and asked, "how could you say that about The Voice?" He called Maria Callas the voice. Listen to Maria Callas here:
See! The Egyptian say, T'eesh ketir teshouf nketir (If live more you see more). And I have told you repeatedly that I sat on the front war when Jesus was preaching. Please listen to refined music, it is good for you, for the country and it tames any warrior culture.