In Spite Of Security Hurdles Somalia Recovering Fast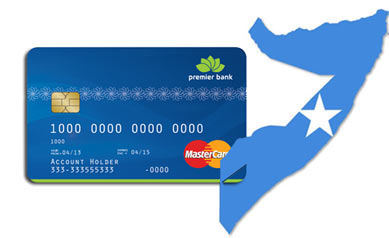 A stable Somalia is good for the Horn of Africa, a successful Somalia is excellent. The country that has been marred in civil wars since the overthrow of the late dictator Mohammed Siad Barre in 1991. Since then, millions were internally displaced or left their country as refugees.
Somalia went through difficult times and became a breeding ground for extremist armed factions, the last of whom ise AlShabab. However, recently, in a propaganda video clip shot in Iraq, another group announced it holds the IS franchise for Somalia.
By 2012, as the central government recaptured most of the Somali territories AlShabab has been on a retreat. For the last three years, Somalia has launched the task of establishing governing institutions, particularly security and a political process was started to stabilize the country. Also in 2012, "the government passed a provisional constitution and reformed Somalia as a federation."
Since 2012 when Hassan Sheikh Mohamud was elected as president, The Federal Government of Somalia has been expanding its control over its territories. In spite of sporadic disruption by AlShabab, the capital is being rehabilitated fast and life is returning to normalcy.
The Somali Diaspora population is estimated to number around 1 million people spread from Scandinavia, to Italy, from the Middle East to South Africa, and from Australia to the USA and Canada. Close to 250,000 Somalis have been naturalized or live in the USA and Canada.
The press release that was distributed by African Media Agency (AMA) on behalf of MasterCard Worldwide of which awate.com received a copy indicated that the Somali "Premier Bank will now issue and accept the first MasterCard-branded payment cards in Somalia, a country which hasn't had any form of formal banking service since the collapse of the government and financial services system in 1991."
Here is the copy of the statement in full:
CAPE TOWN, South Africa, 3 June 2015 -/African Media Agency (AMA)/- At the World Economic Forum on Africa today,MasterCard announced its partnership with Premier Bank, becoming the first international payments network to enter Somalia.
As a result of the partnership, Premier Bank will now issue and accept the first MasterCard-branded payment cards in Somalia, a country which hasn't had any form of formal banking service since the collapse of the government and financial services system in 1991.
"Somalia has made significant strides to rebuild the country and instil peace and stability. Today marks a historic milestone, signalling Somalia's financial liberation following years of being excluded from participating in the global economy," says Abdirahman Yusuf Ali Aynte, the Minister of Planning and International Cooperation of Somalia.
Premier Bank ATMs can accept cards for cash withdrawal, while the bank will also issue 5,000 MasterCard debit cards this year, followed by prepaid cards, and point of sale (POS) machines.
The introduction of the MasterCard payments network means that government agencies now have an efficient platform through which to transfer salary disbursements. Foreigners, expatriates and international aid organisations sending funds to Somalia can do so via a formal, traceable network that complies with international security standards, eliminating the risks of transferring and transporting cash.
Remittances contribute well over US$1 billion to Somalia's economy annually, or over 35 percent of GDP, funds that are an essential source of income for individuals and necessary for the development of the country.
"Reassuring foreign investors, Somalis in the diaspora and those distributing aid that our financial systems are secure and properly regulated is critical to Somalia's economic well-being," he adds.
Premier Bank's MasterCard-branded debit cards enable Somalis to withdraw funds from any MasterCard-licensed ATM globally, shop online, and pay for goods and services at millions of merchants that accept MasterCard payment cards around the world.
"We can now provide our customers with a safe, cost-effective, convenient means of transacting, both at home and abroad," says Mahat Mohamed Ahmed, Managing Director of Premier Bank. "It is our hope that increasing payment card usage in Somalia will encourage merchants and citizens to demand more electronic payments services as they engage with and contribute to the formal economy."
Demonstrating the value of close collaboration in the banking and payments technology industries, this landmark partnership is a significant step towards reducing Somalia's dependence on cash, increasing financial inclusion and ultimately contributing to the country's financial stability.
"To promote economic growth in Somalia, which has long been isolated from the global economy, there is a need for electronic payment solutions that align with international security and regulation standards," says Daniel Monehin, Division President for sub-Saharan Africa, MasterCard.
"Our agreement with Premier Bank comes at a time when MasterCard is working closely with governments and financial institutions across Africa to introduce safe and simple financial solutions throughout Africa, achieving our vision of a world beyond cash," he says.
Distributed by African Media Agency (AMA) on behalf of MasterCard Worldwide.
About MasterCard
MasterCard, www.mastercard.com, is a technology company in the global payments industry. We operate the world's fastest payments processing network, connecting consumers, financial institutions, merchants, governments and businesses in more than 210 countries and territories. MasterCard's products and solutions make everyday commerce activities – such as shopping, traveling, running a business and managing finances – easier, more secure and more efficient for everyone. Follow us on Twitter:@MasterCardMEA and @MasterCardNews, join the discussion on the Beyond the Transaction Blog and subscribe for the latest news on the MEA Engagement Bureau.
About Premier Bank
Premier Bank Limited is licensed and regulated by the Central Bank of Somalia (License No. 0011) to provide Banking and Financial Services. The bank offers comprehensive one-stop financial solutions to customers who include both private and government institutions, corporate and SME businesses and individuals in Somalia. The bank has two branches on KM4 Makalmukarama Street and Bakara Market in Mogadishu, with plans underway to open more branches in the capital and key towns of Somalia. For more detail visit: www.premierbank.so
Media Contacts
Birgit Deibele, MasterCard, birgit_deibele@mastercard.com, +27 71 464 0983
Mahat Mohammed Ahmed, Premier Bank Limited, mahat@premierbank.so +252 61 777 1000; +252 69 777 1000