Exposing the YPFDJ in Europe: Part 1
Presented by Eritrean Unity Movement, Norway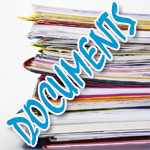 Just as there are some Serbians who still regard Bosnian Serb General, Ratko Mladic , a hero, even though he is accused of atrocities committed during the 1990s Bosnian war, including the massacre of about 8,000 Muslims at Srebrenica, there are also some Eritreans who regard the Eritrean dictator a hero. The Eritrean regime is mobilizing such Eritreans and pressuring others to demonstrate in Oslo on the 15th of June inciting hatred against what they call few individuals and some Norwegian media who according to them tarnish Eritrean identity, history and belief (they mean the dictatorial regime) in the hope that such a demonstration will give it a certificate of honour. We take the opportunity to inform all asylum seekers and those who got refugee status not to participate in such demonstrations, otherwise we will expose them as they can not claim to be running away from the regime they support. But for us this is an honour that gives us more energy to expose the regime.
As we have indicated in an earlier post the YPDFJ held its 7th Conference in Oslo and we had reported on what was discussed during the conference and who attended it. Through our clandestine members, we have been able to get an in-depth insight into the activities of this anti-people, neo-nazist organization since 2005. Beginning on this part, we will start to expose them in detail supported by documents. Part 1 is just an appetizer for what is going to come in series of revelations.
In applying for funds for their 7th conference, this is what they wrote:
"We will organize a five day youth conference on global challenges in April 2011, where the main themes are Development aid and organizational development. We aim to engage about 700 minority youth from Norway, Sweden, Denmark, Germany, Italy, UK, Switzerland and the Netherlands on our project titled Minority youth on European development aid. We aim to:
Increase consciousness, sense of ownership and sense of moral obligation among European minority youth concerning global challenges.
Discuss prospective challenges and measures regarding European development aid.
Develop a plattform for exchanging experiences and ideas among minority youth who reside in European countries and examine measures for organizational development. "
There was no mention that President Isaias and senior PFDJ officials will lecture and lead the discussions on how to strengthen the youth arm of the PFDJ. The exposure of the real nature of the YPFDJ conference has put the PFDJ and the Eritrean regime in disarray.
Part 1 will expose, in brief, the partners in YPFDJ and the main responsible persons. We will in due course post the names of all the members of this organization, the gatherings they attended, the lecturers who participated in brainwashing the youth. This we hope, will help our colleagues everywhere in Europe to know them and their role in supporting the brutal regime in Eritrea using EU – funds, under the pre-text of 'Minority Youth Participation in Local Politics', misusing the principles of the program they got financial support from and misusing the funds. What they wrote to the funding agency was totally different from what they did in practice, promoting the dictatorial regime in Eritrea.
Established: September 2005
Claims about 25 members
Mail address: Karl Yohans gata 4, 0154 Oslo, Norway (the same address as the PFDJ/Eritrean Government Office in Norway)
Email: norway@youngpfdj.com / NorYPFDJ@yahoogroups.com
Leadership:
Semret Kidane: Chairperson
Tedros Yared, Vice-chair (legal representative, Samson Yared had also acted as legal representative)
Fethawit Ghebrezghi: Responsible for economic affairs
Eri-Ungdomars Kulturella & Sociala Förbund / YPFDJ Göteborg
Claim to have 100 members in different parts of the country
Mail address: Bondegatan 1, 41685, Gothenburg, Sweden 
Email: Sweden@youngpfdj.com
Leadership:
Nadja Afeworki, Chairperson
Eritreansk ungdomsforening / YPFDJ Denmark
Claim to have 22 members
Mail address: Johan Kellers vej 26 4tv, 2450 Copenhagen, Denmark
Email: Ypfdj_dk@googlegroups.com     
Leadership:
Senai Solomon Lemma, Chairperson
Eritreischer Jugendverein, established 2009
Claim to have 12 members
Mail address: c/o (private) , Köln, Germany
Email: Private (we refrain from posting)
Leadership:
ERITALY, established 2007
Claim to have 200 members in Italy
Mail address: Via Ferruccio 44, 00100 Rome, Italy
Email: eritaly.italia@yahoo.com
Leadership:
Claim to have 85 members in the UK
Mail address: 96 White Lion Street, N1 9PF London, England (same address as the embassy)
Email: uk@youngpfdj.com
Leadership:
Jongeren voor Jongeren (Youth for youth), established 2007
Mail address: s'Gravendijkwal 28, 3014 ec Rotterdam, The Netherlands
Email: Kuluntebay@yahoo.com
Leadership:
Swiss YPFDJ, established 2009
Mail address: 7 boulevard Carl-Vogt, 1205 Geneva, Switzerland
Email: switzerland@ypfdj.com
Leadership:
Part II to follow