Eritrea's Minister of Information, Ali Abdu, in Melbourne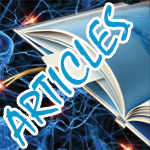 In a trip shrouded by secrecy, Ali Abdu, Eritrea's Minister of Information, made a surprise visit to Melbourne, Australia, on Saturday November 5th.  He was received by a handful of regime loyalists.
Since his arrival, his movements have been controlled and he has not appeared in public and there has not been any public meeting announced so far. 
Although the timing and the nature of his visit remains unclear, the office of Eritrea's Consul General in Melbourne has been busy trying to organise meetings with Australian officials at Federal and state levels. According to my reports, a planned trip to Sydney and Canberra to meet with federal representatives has been cancelled; however, Ali Abdu has met with several commissioners within the state of Victoria and was also scheduled to meet with the premier of Victoria on Wednesday night.
It is widely believed that Ali Abdu's visit is aimed at seeking assistance for expansion of the Eritrean television and the Ministry of Information. He is also seeking to help promote the activities the PFDJ-aligned community group in Melbourne ahead of the upcoming PFDJ festival. The festival has been able to attract funds from the Victorian government under their community cultural events programs in the past. Over the past years, due to lobbying from critics of the Eritrean government, the festival has not attracted much funds and the number of attendees was drastically reduced.
Another indicator that Ali Abdu's visit was most probably not planned is that the Eritrean consulate held a seminar on 29th of October which was conducted by the Consul General, Beshir Idris. Usually, such seminars are held by visiting high level officials.
This is Ali Abdu's first visit to the country.
 ,,,,