Eritreans Opposition Register Diplomatic Scores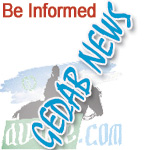 Since the beginning of this year, Eritrean resistance leaders have been conducting a series of diplomatic shuttles that were not possible before the changes that happened as a result of the Arab Spring and the congress that was concluded in Hawassa, Ethiopia on December 2, 2011.
Last January, Dr. Yusuf Berhanu, the chairman of the executive committee of the Eritrean Democratic Council for Democratic Change (ENCDC) met officials of the US government in Addis Ababa.  Dr. Yusuf has also met several other regional and Western officials in a bid to secure support for the Eritrean resistance that is opposing the autocratic rule of Isaias Afwerki.
Similarly, on February 21, 2012, Mr. Adem AbulHarith, the deputy chairman of the Eritrean Islamic Reform Party, met with Dr. Fateh Rebi'ee, the Secretary General of the Algerian Al Nahda Movement in Algiers, the capital of Algeria.
In another development, on February 22, 2012, Mr. Khelil Amer, the secretary general of the Eritrean Islamic Party for Justice and Development met Dr. Essam, Dr. Tariq and Sefwet, all senior leaders of the AlBin'a Weltenmiya Party, in the office of the party in the Muhandseen neighborhood of Cairo.
Among other issues, Khelil Amer discussed with his Egyptian hosts the plight of Eritrean refugees who are being exposed to "human wolves in all places," referring to the suffering of Eritrean refugees who are being exposed in the Egyptian Sinai Desert where Bedouin criminals are killing them to extract their body parts.
Reports indicated that in both meetings, the Eritrean leaders and their hosts discussed bilateral and regional matters.
Until last year, such visits were not possible when North Africa was still under the rule of three dictators who are now deposed: Mubarek of Egypt, Zen AlAbdeen of Tunisia and Ghaddafi of Libya.
Observers believe that the creation of the ENCDC, the changes in the Middle East and, including the military defeat of Al Shabab in Somalia could create a favorable condition for the Eritrean forces fighting to unseat Isaias Afwerki, Eritrea's dictator.