Eritrea: Musicians Denied Entry Visa to Australia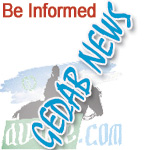 In an attempt to maintain the support of Diaspora Eritreans, the Eritrean regime holds yearly festivals in different parts of the world. The festivals are held under the pretext of "national defense" and development campaigns. Usually, Diaspora Eritreans who have affairs and need to travel to Eritrea are blackmailed to attend those festivals for fear of retribution by the regime's embassies.
The regime prepares for the festivals ahead of time and always sends musicians to entertain the crowds at the festivals. But for years now, the regime has been suffering from a negative PR since most citizens who leave Eritrea for a sports competition or to entertain in festivals seek political asylum and refuse to return to Eritrea.
In 2006, six Eritrean soccer players defected in Nairobi, Kenya. In 2007, most of the soccer team members defected in Tanzania.
In March 2007, six players defected in Luanda, Angloa, after playing a match there. In the same year, another three players absconded in the Sudan.
In Januray 2007, the entire  group of Halaw Wessen Band sent to entertain at the festival in Australia abandoned the Eritrean regime and chose to seek asylum in Australia. In 2004, one musician remained behind. And in 2009, another musician also sought asylum in Australia.
Eritreans withdrew from the Council of East and Central Africa Football Associations (CECAFA) and joined again in 2009 in the games held in Nairobi, but twelve players remained behind and asked for the protection of the UNHCR.
Only the coach of the national team returned to Eritrea alone. Most of the players were resettled shortly afterwards.
It is apparently because of such history and trend that the Australian authorities refused to grant visas to more musicians from Eritrea.
The regime's consulate is working hard to make up for the shortage in musicians and has resorted to hiring musicians who carry foreign passports. This year it has hired Sami Berhane, and Eritrean American singer and a few others. It has also offered free bus rides to Eritrean Australians from the Melbourne region to attend the festival which will be held on January 7 and 8, 2011.
Every year since 2001, Australian Eritreans have been demonstrating against the holding of such festivals and shaming the few who attend for selfish reasons. This year, they are planning to hold similar demonstrations.
Eritreans Australians are probably the staunchest and most vocal anti Eritrean regime in the Western World. Other places, Eritreans cannot voice their opposition to the regime because they are blackmailed by the Eritrean passports that they hold.
Related Stories:
http://www.awate.com/portal/content/view/5532/3/
http://www.awate.com/portal/content/view/4436/3/
http://www.awate.com/portal/content/view/4497/17/