Awate.com: A Glitch And A Candle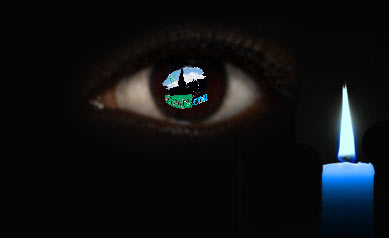 Dear friends of awate.com, (…and readers)
Starting from midnight on Tuesday, July 29th, until Thursday afternoon, July 31st, 2014, awate.com was down—a total of 36 hours. The shutdown was unforeseen and sudden and it happened as we were performing regular maintenance tasks; the server wouldn't reboot. It took a total of around 30 man-hours to fix the problems and get the website back to normal.
We apologize to our readers for any inconvenience, and we would like to thank those who called and e-mailed us to express solidarity fearing worse causes. There is nothing to worry about.
The causes of the problems were two: 1) awate.com's traffic is growing exponentially and glitch was bound to happen given the pressure on our servers. You might have noticed slow loading a few days prior to the breakdown. 2) Our infrastructure can hardly cope with the growing traffic, unfortunately we cannot afford to solicit all sorts of support.
On this occasion, it is important to note that we and you are lucky to have a dear friend who has been spending hours maintaining and improving the performance of awate.com. We don't think he slept more than four hours since Tuesday night to make sure the website doesn't stay off longer than Thursday. And he delivered. We hope we will have an opportune time to honor and thank him, for now we hope all of you would appreciate his hard work and dedication in supporting awate.com and its mission.
Finally, the good news:
We are glad to inform you that as of today, awate.com is not being hosted on a traditional server; we suspect it is the first major Eritrean website to be hosted on a cloud server. We hope this will give visitors to awate.com a better browsing experience—we are sure the speed of the website and its reliability will be greatly improved.
What does all of that mean?
Many time we have admitted of our weakness in soliciting support, and naturally we expect everyone reading this to chip in and bear a portion of the running costs. With your help, we can perform better with less financial burden. We would also appreciate serious discussion on how to better finance our operations. Naturally, if you think you are benefiting from the services of awate.com, we expect you to participate in supporting it, even if only by presenting ideas that might help.
Thank you
Awate Team
Inform. Inspire. Embolden – RECONCILE