2011: Year Of Renewed Spirit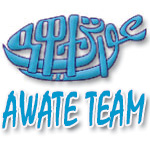 Globally, 2011 will be remembered as the Year of Protest. Mainly because there was the Arab Spring, which started, of all places, in Tunisia in December 2010 triggering a chain reaction: Algeria, Egypt, Lebanon, Jordan and Palestine in January; Iran, Bahrain, Casablanca and Libya in February; Iraq and Saudi Arabia and Syria in March. There were also the "occupy" protests in many Western cities, mainly in the USA. Some of the protests were brutally suppressed (Algeria, Saudi Arabia, Bahrain), some prevailed in overthrowing the hated regimes (Egypt and Libya) and still others are, as of this writing, on a lifeline (Syria and Yemen.) Some were "peaceful" (peaceful apparently means acquiescing to the regime the sole right to murder you but refusing to fight back in anything more efficient than rock-throwing); and some were armed. Historians will attribute many contributing factors to the protests but the two that are glaringly obvious are the role of Wikileaks and the capacity of revolutions to inspire other revolutions.
Though the protests did not spare the Western democracies, the difference is that western democracies have a built-in mechanism to accommodate protests–though some excesses were witnessed including pepper spraying of protesters in New York and beating of some in Oakland. But there are no snipers on rooftops shooting their own citizens in Western democracies. On the other extreme, protests are punishable by death in police states like North Korea and, of course, Eritrea. This did not stop thousands of Eritreans to organize protests in exile, and what makes 2011 different from previous years is the quantitative and qualitative improvements in the protests and demonstrations that were held. A comprehensive (but probably not exhaustive) list of all the protests which were organized in 2011 is provided below.
2011 was also the Year of Dialogue for Eritreans. At least for the segment of Eritrea which believes that the best way forward is for Eritreans who believe in Unity Without Diluting Diversity. This is what the Eritrean National Congress for Democratic Change (ENCDC) that was held in Hawassa recently was all about: bringing together a diverse group of Eritreans who take pride not just in their national identity but also their cultural identity, and providing them the space and time to share their opinions on the best way to govern Eritrea. As always, there appear critics. Some had valid criticism and we believe those will be addressed by the elected council or in subsequent congress; some had invalid criticisms ranging from the wicked (why is it being held in neighboring Ethiopia? Why not hold it in Europe so we can make sure none of these annoying Eritrean refugees stuck in Sudan or Ethiopia show up) to the imperial (why wasn't my invitation card doused with my favorite aroma) and some of it was just the reflexive reaction of those so used to losing they don't recognize what winning feels like—including the sour grapes who failed to be elected in their localities.
As with every year, 2011 also saw the loss of two Eritrean giants—from the standpoint of their contribution to history. In April 29, we lost Abdella Idris, the chairman of the Eritrean Liberation Front. After fighting for Eritrean independence since 1965, he was buried in exile, in Kassala, Sudan, together with many heroes who fought for Eritrea but couldn't secure a burial spot in Isaias' Eritrea. The website which we not-too-affectionately refer to as wedogeba.net, found a way to give credit to Isaias Afwerki for visiting another Abdella Idris that the website foolishly assumed was the Abdella Idris mentioned above. This is not unusual for wedogeba.net whose embarrassingly pride-free deference that it shows Isaias Afwerki when begging for Eritreans rights (as if they are favors), is only matched by its nasty put-down of opposition groups who believe in Unity Without Diluting Diversity. No surprise, it is in the diluting business itself.
In October 21, we lost Shiekh Mohammed Omer Akito, another Eritrean lion who had been fighting for Eritrean autonomy since 1952. As Gedab News reported, Akito was essentially kidnapped by the PFDJ from Yemen and, in keeping with PFDJ's psychopathic behavior, he was buried "with honors" at the "Martyr's Cemetery"—after they made sure that he lived his last days a degraded life.
In 2011, Eritreans were shocked to see multimedia reports of their compatriots who escaped the brutality of the Eritrean regime but unfortunately fell in the hands of criminals. They were kidnapped while on their way to seek refuge in Israel and became victims of human organ traffickers, particularly in the Sinai Desert of Egypt. Many would-be refugees are also languishing in Egyptian prisons after they were caught by border police; some of them were forcefully returned to Eritrea to face a cruel fate.
In the spring of 2011, many Eritreans were caught in the crossfire between Libyan rebels and Gadadfi's loyalists. They were harassed and beaten because of the special relations that the Eritrean dictator had with the dead Libyan dictator. In May 2011, scores who came to Tunis escaping the fighting in Libya were beaten up and their makeshift shelters  burned by Tunisian brigands.
In April 2011, about 400 Eritreans died in the Mediterranean Sea sailing to Europe to seek refuge after escaping from Libya. The Eritrean Church, Archdiaocese of North America held a service in their memory.
But 2011 was not the year for lamenting. It was the year that, for example, Oakland-CA based Eritrean Youth Council (EYC) initiated a fund-raising campaign to save Eritreans who were suffering in Egyptian jails with threats of deportation.  It collected over $15,000 in a little over a week. The funds were used to purchase airline tickets to transport Eritrean deportees to Ethiopia rather than face the harsh consequences of returning to Eritrea. It was the year that Eritreans, in greater numbers, developed immunity to the only tool PFDJ has: fear. And once people refused to allow themselves to be afraid, the following, which is by no means a comprehensive report, is what happens:
JANUARY 2011
Jan. 7th to 9th: Melbourne started the 9th year of protest against PFDJ festival. The rally always goes on for as long as the festival (3 days). This rally was organized by Melbourne Rally Committee & Eritrean Australians for Justice & Peace.
FEBRUARY 2011
Feb. 9th Eritreans in Shieffield, UK held a demonstration to publicize the plight of Eritreans and the violation of their human rights under the Eritrean regime  (Youtube link)
MARCH 2011:
March 25th  Eritreans in Switzerland held a demonstration in Geneva.
March 26th  Rage against PFDJ rally, (Eritrean Australians for Justice & Peace).
APRIL 2011
18th Eritreans in Bay Area held a demonstration in San Francisco against the Eritrean regime. As usual, supporters of the regime tried to intimidate the demonstrators by taking their pictures; the operatives of the regime always monitor opposition activities and send pictures of demonstrators to the security department in Eritrea to be included in a blacklist. They would be arrested if they ever travel to Eritrea, their home country.
MAY 2011:
May 24th A three day event was hosted for the commemoration of Eritrea's 20th year independence.  The event included a demonstration in San Francisco, a symposium with a panel of Eritrean speakers including Daniel G. Micheal, Kiros Yohannes, Fana Golid, Ghezai Zeresenai and Simon Weldehaymanot, and a two day live music performance.
May 24th  Eritrean Youth Movement organized a demonstrations in front of the Eritrean Embassy in Cairo, Egypt: (Youtube link).
May 25th Eritrean demonstrators in Leeds, UK, disrupted the meeting of Ambassador Gerahtu. it was organized by the Leeds youth groups (Youtube link).
May 25th Eritreans carried out a demonstration at the Eritrean Embassy in London Demonstration. It was organized by both the London and Birmingham folks; the slogan was "Enough is Enough of the 20 years of Dictatorship in Eritrea": (Youtube link).
May 25th Eritreans in Brussless, Belgium demonstrated against the Eritrean dictator. (Youtube link).
May 29th Melbourne Eritrean Solidarity rally against dictatorship, Eritreans led protest in collaboration with Yemenis, Libyans and Syrians.
JUNE 2011:
June 20th A candle light vigil was held to honor and remember the massive suffering of Eritreans all over the world.  Eritrea suffered a significant loss in the spring of 2011 when approximately 400 Eritreans died in the Mediterranean Sea. On June 20th, Martyr's Day was commemorated with a walk around Lake Merritt in Oakland, CA.
June 4th Eritreans in Switzerland held an anti-PFDJ demonstration in Zurich to disrupt a meeting in which Abdella Jabir, an official of the Eritrean regime, was delivering a speech (Youtube link).
JULY 2011:
July 8th to 10th A team organized by EYC participated in the Eritrean Soccer Federation of North America in Oakland, California.  The participation of the opposition team in the soccer tournament was not well received by PFDJ and its satellite group YPFDJ.
AUGUST 2011:
Aug. 6th "Your neighbor is a dictator" campaign was carried out by the Eritrean Youth Action Network – Australia (EritrYANA) distributed information to residents and shops within the area where the Eritrean consulate office is located to encourage them to reject having the office in the vicinity by sending a protest card to the office.
Aug. 14th EYC joined several Bay Area opposition members to demonstrate against the PFDJ festival where a spokespersons for the Eritrean regime was the guest speaker. The demonstration shook the PFDJ supporters who were attending and they came outside with loud music in an attempt to disrupt the peaceful demonstration against.
SEPTEMBER 2011:
Sep. 16th Eritreans in Sweden held a wide demonstration against the PFDJ activities in Stockholm (Youtube link).
Sep 16th  Eritreans from all over the United States protested in New York city, shocking many PFDJ loyalists who had been organized and bussed in secret to meet with Isaias Afwerki, the dictator of Eritrea (Youtube link).
OCTOBER 2011
Oct. 2nd Eritreans from Germany, Holland and Switzerland held a demonstration in Giessen, Germany in the venue where Isaias Afwerki the Eritrean dictator was supposed to give a speech on his way back from New York—he flew straight back to Eritrea cancelling his engagement in Giessen (Youtube link 1) and (Youtube link 2).
Oct. 8th Eritreans demonstrated against the Eritrean dictator in Uppsala, Sweden (Youtube link).
Oct. 23rd The 2nd and largest Demonstration was carried out on October 23, 2011 at the London Mekhete meeting attended by Zemhert Yohannes and Ambassador Tesfamichael Gerahtu ( Youtube link).
Oct. 31st, EYC and members of other opposition organizations met the Honorable assemblyman Michael Allan (D) representative of District 7th to discuss the status of the PFDJ party in the Bay Area.
NOVEMBER 2011
Nov. 11th (11/11/11) EYC took the message from the streets of New York and Oakland to the streets of Eritrea urging citizens to empty the streets of Asmara. The initiative to 'empty the streets of Eritrea' was a novel campaign in an attempt to link Diaspora Eritreans with those living in Eritrea.
Nov. 19th Eritreans in Switzerland held a protest demonstration to publicize the plight of Ertireean refugees in the Sinai Desert.
DECEMBER 2011
Dec. 10th Ethar, a UK based humanitarian organization inaugurated a water well that it commissioned at the Umgergur refugee camp. Though the drinking water of Umgergur camp is alleviated with the drilling of the AlRahma Well, Eritrean in many refugee camps in Eastern Sudan suffer from lack or shortage of drinking water and basic amenities. Forgotten by the Eritrean regime that never helped the almost half a million refugees who have been stranded in the camps, some of them for over forty years, Etahr is soliciting public assistance to drill more wells and build schools.
Dec. 10th Eritreans opposition organizations, religious groups and others demonstrated in front of the Eritrean embassy in London (Youtube link) and in front of the White House in Washington, DC, to protest against human rights violations by the Eritrean regime (Youtube link).
Dec. 10th Members of the Eritrean community demonstrated in the city center of Glasgow to publicize the plight of Eritreans under the oppressive Eritrean regime among Scottish and UK politicians in an attempt to solicit their help to end the trading of human organs in Sinai, Egypt where Eritrean refugees are the victims (Newspaper report).
Dec. 31st  EYC continues to encourage artists to use their talent to speak courageously against injustice in Eritrea and, as such, the New Year Eve of 2012 will see a party where Yonathan Habte (Lula Band, shekortet show) from Germany and several artist from the US will perform. Rezene Habte, the late Yemane Barya's lead guitarist will perform at an event supporting the voice of the Eritrean people.
This being the pieces of information that we were able to compile, Eritreans are entering 2012 with full force, higher spirit and determination to struggle to end the tyranny of the PFDJ that is ruling Eritrea with impunity.  Eritreans have lost their fear and with that PFDJ loses its power.