Awate 7.0 – Preliminary Report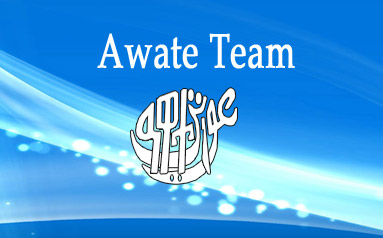 So we were 10 days behind schedule, but awate 7.0 is here.  As we said earlier, the changes are going to come in phases; what we have now is the one dealing with the fundamental changes–more on the way.  The changes which are already in effect:
1. We are using Disqus as our discussion forum.  What this means to you:
a. You will still be able to use the same user name password you used for awate 6.0;
b. You are able to upload your own personalized avatar;
c. Awatistas with a history of posting without violating our posting guidelines have a "white hat": their postings appear immediately: there is no message which says "awaiting moderation." In the preview section, their name is in bold, black. (Please do not abuse it or you will get the black hat.)  New awatistas or those with a spotty posting record still have to be moderated. In the preview section, their user name is in blue.The names of some with "white hat" might also appear in blue until they change their avatar.
d. You are able to format your messages better (bold, italicize, etc).
e. All comments from awate 6.0 are all migrated: nothing was lost in the move.Including the one where we (Haqi and saay) predicted who will be in the NFC and AFC championships. saay got the NFC right;  Haqi got the AFC right.  Nitricc chickened out. (The niners should have won: and we have a new football player we hate: Sherman from Seattle.  Go Denver!)
f. If you use the same user name to post at multiple sites that use Disqus to facilitate discussions, you will be able to see all your comments.
2. We have upgraded our Word Press – which should translate to fewer spams and fewer, "hey, what happened to my posting?" questions. Unless you are copy/pasting your comments using pirated student edition Word (you know who you are:)
3. Responsive website.  What this means to you: if you are reading awate from a smart phone or a tablet, the layout is better and much easier to navigate than 6.0.
4. More previews on front page.  What this means to you: you are able to know at a glance if there are new articles, or new comments to the articles.
5. Regional News.  What this means to you: you are able to get headlines on Eritrea and our region from sources other than awate.com.  This is a programmed RSS feed.  We will try to prune the boring Shabait generated "news" about microdams.
6. Bigger font type.  What this means to you: you don't have to strain your eyes to read the articles or comments.
7. Geez font on smart phones/tablets.  What this means to you: you are able to read Tigrinya articles on your smart phone/tablet.  The menu may still show the square with question marks (we are debugging that), but once in, you can still read Tigrinya.  Of course, you could always read Arabic articles and that has continued.
8. Separating active from dormant columns.  What this means to you: awate has 15 columnists with varying level of contribution.  At any given time, we will show you only the 6 most active contributors.
In short, we are working on your list, from your wish list, one at a time.  One of them, by the way, was for the awate team to, ahem, contribute less in the comments section.  The dudes abide:)
Still in the works:
1. Jebena/merhaba page.  Right now, it is at the footer, along with the copyright and posting guidelines.  That page is as it existed in awate 6.0.  (Kokob Selam, all your poems are there; please save them on your desktop just in case we have an accident during migration.  We don't think we will, but just to be sure.)
2. Author name/date/comment count on some articles are missing.  Programming still in session.
3. Video section: this will point to our awate youtube channel (MaEbel Awate) which is under construction now.  We do have new content: Isaias Afwerki's address to the Forto webfest that was held on Saturday (paltalk smerrr room.)
4. Eripedia: a wikipedia on Eritrea which will be much more comprehensive than the existing wikipedia page of Eritrea.  (This will take some time and contribution from our readers.)
5. Crowd-sourced activism: Human rights activists say that unless we Eritreans are able to put names, places, dates to human rights violations and tragedies (like Lampedusa) our cries will not be heard by the world.
6. Social media integration. awate 7.0 will be fully integrated with our Facebook and Twitter pages.  This means the process will be automated for cross-posting across our platforms.
7. Shigurti.com. That one is probably awate 7.8. This will be a satirical shabait.com which insists on using the word "would" when 'will" would do just fine.
8. Separate pages for English, Tigrinya, Arabic.  We are never going to have a front page that has articles in English/Tigrinya/Arabic; we will have separate pages for each.  Something like: awate.com/tigrinya or tigrinya.awate.com and arabic.awate.com. It is in the works.
Finally, we are happy that, once again, we have found a volunteer to develop our website. The developer of awate 7.0 is a perfectionist which means that, right now, he hates everything and he is happy with nothing. (He has a major in information systems and a minor in sne qunqua)  When he reaches the level of "it's not half-bad", we will introduce him to you, kicking and screaming.
Share your thoughts in the comments section.
Awate Team
awate.com
Inform. Inspire. Embolden. Reconcile.