Abune Antonios Is In Worrisome Health Conditions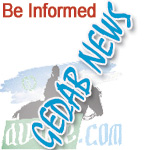 In a press release it issued on January 30, 2012, the Executive Office of the Eritrean National Council for Democratic Change confirms that "the legitimate patriarch of the Orthodox Church of Eritrea" is sick and in worrisome condition. The patriarch is 85-years old.
The Executive Office called for the "immediate freedom for his Holiness so that he would regain his rightful place among his compatriots from other faiths who have been loud in raising their voices."
The press release also called on the entire Eritrean people, Christians and Muslims alike, to condemn the heinous action of the government in unison.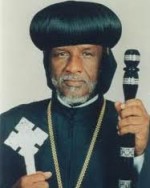 In January 2006, the Eritrean regime practically removed Abune Antonios, and limited his movement and in May 2007, the regime installed Bishop Deskerious in his place. For almost five-years now, Abune Antonious has been under house arrest. Eritreans in general and particularly Tewahdo Christians have condemned the intrusion of the state in Church affairs.
Recently, The Holy Synod of the Œcumenical Canonical Orthodox Church Worldwide (ŒCOCW) has joined "the faithful of the Eritrean Orthodox Tewahdo Church in demanding religious freedom for its exiled Patriarch."
Related links:
1.http://www.abuneantonios.com/
2.oecocw calls for international religious freedom for exiled Eritrean orthodox patriarch
3.Eritrean Orthodox Diocese Established In Europe