Under Pressure, Sudan Admits Its Human Trafficking Problem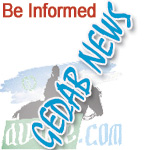 Last month,  Sudan's Minister of State, Mebrouk Selim Mubarek, declared that human traffickers are active in Eastern Sudan and they number in the hundreds. That was the first time a Sudanese official openly acknowledged that it has become a hub for human traffickers.
Mebrouk, who owes his position to Eritrean strongman Isaias Afwerki, is himself a suspect in the lucrative human trafficking trade which has ensnared hundreds of Eritreans who arrive in Sudan seeking refuge from their harsh living conditions in Eritrea.
Mebrouk founded the Free Lions, an armed Sudanese opposition group of the Rashaida tribe, in 1999.  When the Free Lions, under the tutelage of Isaias Afwerki, allied with the Beja Congress to form the Eastern Front who, in turn, under the mediation of Isaias Afwerki, signed a comprehensive peace agreement with Khartoum in 2006, senior officials of the Eastern Front were given government portfolios in Khartoum.  That's how Mebrouk Selim Mubarek ended up being Sudan's Minister of State.
The kidnapping of refugees, including Eritreans fleeing the oppressive Eritrean regime, from camps in Eastern Sudan has become so rampant that the leaders of the Beni Amer confederation of tribes have asked this week to be given arms so that they can defend their region which straddles the Eritrea-Sudan border.
Eastern Sudan is under practical control of security operatives of the Eritrean regime who kidnap and assassinate opponents at will.
On Feb 13, 2013, alrakoba.net, a Sudanese website, indicated that 20 suspects of human trafficking were apprehended by the Kassala [Eastern Sudan] region security officers.  According to the statement, the suspects included Sudanese as well as unspecified foreigners.
The recent activities of the Sudanese security could have resulted from public pressure, including by the UNHCR, and fear of civil strife as individuals in Eastern Sudan, who gave up on protection by the government, are becoming more inclined to organize themselves to take matters in their hands.
Though the largest in the region, the Beni Amer confederation of tribes is marginalized by both the Sudanese and Eritrean regime.  There is frustration and fear that the escalating situation might be cause for confrontation between the residents and government forces.  The Rashaida tribe leaders stand accused of being the major human traffickers, in collaboration with senior officials of the Eritrean regime and others in the Sudanese regime.
Meanwhile, parliamentarians from Sudan's Eastern region presented a motion to pass legislation to address the crime of human trafficking. Apparently, Sudan doesn't have laws that address human trafficking.
To escape the "18-month national service" which has morphed into indefinite conscription and indentured servitude lasting over a decade, tens of thousands of young Eritreans have crossed the border to Kassala, en route to Khartoum.  From there, they have dispersed to Libya, Tunisia, Egypt, and Israel.   Hundreds of Eritreans have been victimized by human traffickers in the Sinai (and now in Libya): they have been raped, beaten, tortured, and some have had their organs extracted and sold.  They have been held for ransom, and their family members have been dispossessed of tens of thousands of dollars to secure their release.
Last July, after reviewing the testimony of hundreds of Eritreans in Israel, the UN Monitoring Group on Somalia and Eritrea, concluded that the human trafficking network includes Eritrean military officials and their foot-soldiers; Sudanese government officials; and Egyptian individuals it identified as "Bedouin" and "Rashaida."
awate.com
inform. inspire. embolden. reconcile.