Turmoil In EPDP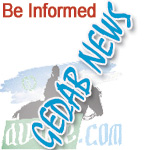 Less than a year after it was formed, the Eritrean People's Democratic Party (EPDP), which was formed on January 1, 2010 by the merger of three political groups, has expelled the members of one of the parties and is undergoing an organizational crisis. The move was triggered by a fissure within the party in reference to the convening of the National Conference for Democratic Change (NCDC), which was held in Addis Abeba, Ethiopia in July of this year.
In a press release issued on November 7th, the EPDP said that it had decided on October 31st to "disengage" the Eritrean People's Movement (EPM) which, along with the Eritrean Democratic Party (EDP) and Eritrean People's Party (EPP), made up the EPDP. The expelled party members are questioning the legality of the decision and argue that since all the parties had dissolved themselves to form the EPDP, there is no such thing as "disengaging EPM."
On the same day that the decision was announced, Mr. Mesfin Hagos, a member of EPDP's leadership was hosting a meeting in Dallas, TX one day after he participated via skype, a VOIP communication system, in a meeting where the decision to expel members of the EPDP was taken. He seemed to be unaware of his party's decision and told his audience that the unity of the three political parties had developed well and that EPDP was on a path to holding a congress.
EPDP's decision to boycott the NCDC has strained the relationship of party members to a breaking point. A high-profile EPDP activist based in Europe, who was expelled by the EPDP leadership, became a member of the national conference preparatory committee and wherever its leadership has gone to hold public meetings throughout the world, questions regarding its decision to withhold support for the NCDC have been the pre-eminent ones. The EPDP has issued no fewer than three explanations to clarify its stand regarding the NCDC.
Those who hold the view that the EPDP should have participated in the conference have defied the leadership and have volunteered for zonal task committees being developed by the commissioners elected at the NCDC gathering. Some, including senior members of the EPDP leadership, have sent a joint letter to Mr. Woldeyesus Amar, chairman of the EPDP, expressing their disapproval of the decision to boycott the conference, and indicating that they intend to participate in the conference scheduled for next year.
The EPDP leadership and its spokesperson continue to hold the view that the NCDC was ill-timed and illegitimate and they do not feel bound by its decisions and have escalated their war of words against the NCDC.
Meanwhile, Ms. Mehret Gebreyesus, arguably the most prominent female member of the EPDP leadership, presented her resignation citing personal reasons. Mehret, a veteran EPLF activist, is one of the earliest boosters of the Eritrean Democratic Party, which was dissolved when it merged with EPP and EPM to form the EPDP.