The Changing History of Keren High School: 1970s to 1990s (Part II)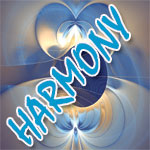 For some readers this article may contain taboo issues; they are included because telling an incomplete story for historical documentation does not serve future causes. Also, and understandably, some readers may have little or no interest in the articles about Keren High School in particular and Keren in general, as they may think the subject is irrelevant to them. The town of Keren represents many things– its record stands high in many Eritrean matters, most notably in defying oppression and in the realm of social harmony. The main reason for writing a series of articles on Keren is to present historical facts, hoping a sizable portion of Eritreans will find part if not all aspects of the issues raised important, so they in turn, can tell us their own stories and experiences and eventually contribute to Eritrean national history. Accurate historical and contemporary information from all regions of Eritrea can be crucial for developing social justice policies in the future. Finally, even though this author belongs to Keren and takes full pride in an exciting childhood and early youth lived in that town, he doesn't at all hold any prejudiced view against any region of Eritrea.
In Part (I) of Keren High School (KHS), the ups and downs the school endured has been attributed to the volatile political climate during the mid-1970s to mid-1980s. This period was characterised by political instability which worsened dramatically in the first stages before slightly abating towards mid-to-late 1980s. But then again, permanent peace proved elusive despite the occasional lull amid warring. Given the progress of the Eritrean-Ethiopian conflict during that interval, marked differences between what I would like to describe as the first (1970-1980) and second or latter (1980-1990) phases can be documented. As far as KHS is concerned, the areas of divergence between the two periods involve: staff composition; quality of education; and students' social make-up. Analyses of the main causes of the changes (as briefly noted) are presented and modest recommendations are made. In rendering the present account I am conscious of the fact that my (humble) effort by no means amounts to a full historiography of Keren, its people and KHS.
Staff Composition & Quality of Teaching
This is an area which witnessed significant differences during the two decades in question. Because of the ongoing political instability, many Eritrean teachers were exiled, more so than ever in 1976-1977 following the escalation of the war and liberation of many urban centres. The exodus of the Eritrean population to Sudan and the rebel field resulted in an extreme shortage of Eritrean teachers. Upon taking back from the Fronts the liberated Eritrean towns in 1978, the Ethiopian government stepped up efforts to fill in the gap created by the departure of Eritrean teachers. The government appointed teachers of Ethiopian descent in high proportions and most of these were young university graduates, possibly better equipped with academic knowledge than their Eritrean counterparts, who the majority were graduates of Teachers' Training Institute (TTI). The only few local teachers[1] during the early-to-mid 1980s were: Memher Afa Gebre (Principal), Ustaz Suleiman Abasi (Geography), Ustaz Jeme Adem (English) Ustaz Ibrahim Yassin (Physical Education) and Ustaz Hamid Mussa (Design Arts). Another contrast is that there were Indian teachers in the early-to-mid 1970s, but none by the 1980s. These staffing changes represented a dramatic shift in the history of KHS.
Of the first and second group of teachers, which group comprised better educators? And has the quality of teaching and students' academic levels improved following the appointment of young university graduates from Ethiopia? The answer to the first question can't be made definitively for the Eritrean teachers were more experienced compared to their Ethiopian successors who possessed higher academic qualifications. Based on records meanwhile the answer to the second question is no. Indeed, teaching quality went down and students' academic performance was not as good as it had been in the early-to-mid 1970s.
In this connection it is worth mentioning the names of some outstanding students of the early 1970s: Dr. Woldemariam G/Selassie, Hassan Saleh, Elias Mehratab, Ustaz Mahmud Adem, Martyr Zakarias Ghirmai, Martyr Abdu Raji, Dr. Mohamed Khier Omer, Ustaz Mohamed-Omer Ahmed, Mohamed-Saeed Saleh, Mentay …., Martyr Mohamed-Nour Bahu (former EPLF's officer), Abdulkarim Mugalet, Mansoura Bahu, Ahmad Haj Ali (current Eritrean Minister of Energy & Mines). These were giants of the early 1970s whose names are synonymous with academic excellence. The School also produced bright students in the late 1970s who were to complete the rest of their schooling in the renowned Eritrean Refugee School (ERS) in Kassala which commenced teaching in 1977-78. In contrast one is hard pressed to come up with a list from the 1980s that could rival the earlier generation of KHS graduates.
There are follow-on questions; what other factors could have contributed to the continuous deterioration of students' academic levels? Was this a local Keren problem, Eritrean/Ethiopian national trend, or even a world-wide pattern? The "answers" to these questions may not be as obvious and require research, but I propose for KHS 3rd re-union participants to devote sufficient time to a workshop that can explore possible answers to the questions.
Other pertinent questions include, were the Ethiopian teachers easily integrated into the civilian life of the town of Keren? And was the appointment of these teachers a deliberately designed strategy by the Ethiopian government to win the hearts and minds of Eritrean students through education? Starting with the first question, the normal respect between a teacher and a student was upheld, notwithstanding a few strained relationships here and there. Overall, the teachers went along well with the school community in particular and the wider population of Keren in general. Their unencumbered integration was not an unexpected thing considering the tolerant culture of the town and its people. It is not an accident indeed that most of the successful people in Keren are settlers from other parts of Eritrea or foreigners and minority groups.
Going back to my earlier point about strained teacher-student relationships, it is helpful to recount an incident to highlight the issue. An Amharic language teacher of Ethiopian descent expelled a student from class as a disciplinary measure. The student reacted angrily and said, "Who cares if I don't learn Amharic". A statement of this nature was politically unacceptable at that time. Fortunately, the student didn't receive severe punishment despite his politically loaded challenge not to mention of course its offensive impact on the teacher and which was also in breach of the imposed law. Probably the school Principal, Memher Afa Gebre, of Eritrean origin, buried the issue there and then.
Whilst on the subject of the relationship between Ethiopian teachers and Keren dwellers in general, it is only appropriate to mention the role of the much-loved local teacher, Memher Estifanos Mussie[2] who passed away in 1984 following a car accident near Halebmentel. My Amharic teacher of Ethiopian descent (Sium ….) was saddened by the great loss, so much so that he cried non-stop all the while holding Estifanos's coffin not letting it go even as it was being lowered to its final resting place. This was evidently for two reasons– firstly, because of the extensive love and respect Memher Estifanos Mussie earned even among foreigners; and, secondly, it was due to the deep friendship the Ethiopian teachers developed with many of their Eritrean counterparts. However, one cannot elevate this close relationship to a political level. This good relationship was built mainly on professional account which does not however discount its person-to-person, that is, humanistic dimensions.
Students' Social make-up
This is another area which experienced significant change. Gradual demographic change started to surface as early as late 1960s because many local Keren students chose to join the struggle for Eritrean independence. Added to that, there was a continuous influx of public servants (e.g. teachers, police, administrators, etc.) from other regions of Eritrea. This had its influence on the school's student composition. However, quite dramatic change occurred after the liberation of Keren in 1977 by EPLF, attributed primarily to three factors. Exodus of Keren residents to neighbouring Sudan; shift to alternative education such as joining Islamic Colleges; and convergence of internally displaced people to Keren. A significant number of students from Keren were exiled to Sudan and they resumed their education at ERS, Kassala. Indeed, ERS, in its early years resembled KHS in many ways. Unfortunately, some bright students didn't get the opportunity to continue their education in Sudan. That is the sad reality of being a refugee. The exodus to Sudan at that time was a common occurrence from all parts of Eritrea, hence not unique to Keren and KHS students and is not pursued further here.
However, the transfer to Islamic Colleges affected the cultural diversity of KHS in a very noticeable way. A significant number of Muslim students left the school to join the Islamic Colleges. It was individual choice and in some cases was influenced by parents or other family members. The move to religious colleges marked a turning point in students' demographic make-up of KHS. To put this into context, I will give an example. I was in Grade 9 in the academic year 1983-84. There were 3 Grade 9 classes during that academic year. I was in 9A, a class of about 35 students. Of these, there were only three Muslim students. The composition of the other classes wasn't much different either. Judging by the social make-up of the town, this number was extremely low. In a typical KHS class ten years before (1973-74), the Christian-Muslim ratio was around 1:1. Therefore, KHS lost its cultural diversity in the 1980s. Exodus of internally displaced people due to the protracted war contributed to demographic change in Keren, which also reflected on the school's social make-up.
One of the main drivers for many Muslim students to abandon government schools was to obtain scholarships and continue their education in Saudi-Arabia. With the exceptions of few students who had a burning desire to be Islamic scholars, economic consideration constituted a strong pull-factor for the majority to join Islamic Colleges. In the short-term, studying abroad had achieved the double benefit of gaining a better Islamic education and improving economic circumstances. It is worth recalling in the 1980s, Saudi-Arabia was booming and its economy was growing fast. Considering this, there was an obvious economic advantage to be educated in Saudi-Arabia. Indeed, it worked to the advantage of these students, as the economic status of those who returned to spend their summer holidays with their families in Keren showed. A clear transformation had occurred– they sounded more knowledgeable in Islamic education and looked better-off compared to their peers who didn't yet have the opportunity to go to Saudi-Arabia. The sense of well-being also extended to their families. This certainly encouraged more students to abandon government schools and join the Islamic Colleges, and the desire to travel abroad had its distinctive appeal to that.
It was not all, however, without drawbacks. A key condition of the scholarship program was returning to one's country of origin after graduation. Some returned to teach in the same Islamic Colleges in Keren; others, because of the unfavourable political climate in Eritrea, opted to teach in the Sudan. The fate of the former group was a sad affair as most of us know – many of them disappeared in 'independent' Eritrea and their whereabouts are unknown to-date.
In the long-term, transferring to Islamic Colleges turned out to be a badly thought-out decision. In fact, many of my generation felt the consequence of their ill-advised choices. I will explain why that was so through the example of two students, Student A and Student B. Both A and B were brilliant students. In 1979-80, they left KHS and joined one of the Islamic Colleges. After studying for few years in the college, they were not lucky enough to go abroad because by then Saudi-Arabia had stopped offering scholarships to Eritrean students. Both A and B hoped the halt would be temporary, and the two students and others in a similar position waited for the overturn of the Saudi Government's decision. It didn't happen, and many gave up their hope to go to Saudi-Arabia to study. Then, many of my generation were exiled to Sudan in 1984-1985 because in 1984 the Dergue regime announced a compulsory national military service to include Eritreans. This ill-informed decision backfired on the Dergue's regime, as many Eritreans joined the freedom struggle instead and others fled to Sudan to avoid the conscription. Like me, A and B settled in Kassala. The two students could not continue their education neither at ERS nor in Sudanese public schools. For A and B it was a poignant case of hopes for education dashed.
Teachings in the Islamic Colleges changed towards the late 1980s. According to the testimony of former students, the colleges introduced Government Curriculum as an integral part of their Education programmes. In my view, that was a good step because students that came out of the colleges after the introduction of Government Curriculum managed to continue their education in Sudan, Egypt, Malaysia and other countries. This is because they were equipped not only with religious knowledge, but also with academic education. Another interesting aspect of the late 1980s was that most of the students who were attending the Islamic colleges day-time were also taking evening classes in KHS or other government schools.
Recommendations
Below are modest suggestions to the founders and organisers of KHS re-union:
i. Prepare online questionnaire accessible to potential participants. The appropriate website for the inquiry is of course sweet keren. Broad participation gives insight into how the school evolved. Former students can be asked for their views on various issues. Some questions are given below:
What is your full name?
When did you join the school?
How many years did you study at the school uninterruptedly?
When was the last year you studied at the school?
What significant events can you remember during your time at the school?
How was the political situation in Eritrea in general and Keren in particular during              your time at the school?
What is your ethnic background/origin? The purpose of this question is to            understand the cultural diversity of the school's social make-up.
Can you comment on staff composition, quality of education, students' social make-up and sport activities during the time you studied at the school?
Expand on these questions and the time of inquiry to further document the history of the school. Some participants may prefer to remain anonymous and that should be alright. The questionnaire must be designed in a way to accommodate the need of every participant. For the study to be valid, the participation of a statistically significant number of students is crucial.
i. Analyse the data and compile a report.
ii. Establish success indicators for each re-union. These indicators must vary to reflect the progress that has been achieved. This point is extremely important!
iii. Still there is a need for KHS re-unification to have a clear vision (see recommendations in Part 1).
iv How has KHS changed after 1990, and especially after the liberation and independence of Eritrea? I leave this task to post-independence generation.
Future Plan
I intend to write more articles about Keren:
Sport activities in KHS & Keren in general (1970-1990) (Part III)
Social Harmony in Keren (Part IV)
Important/Public personalities in Keren: (Part V)