North Korea and Eritrea: Two Pariah States, Two UN Resolution Violations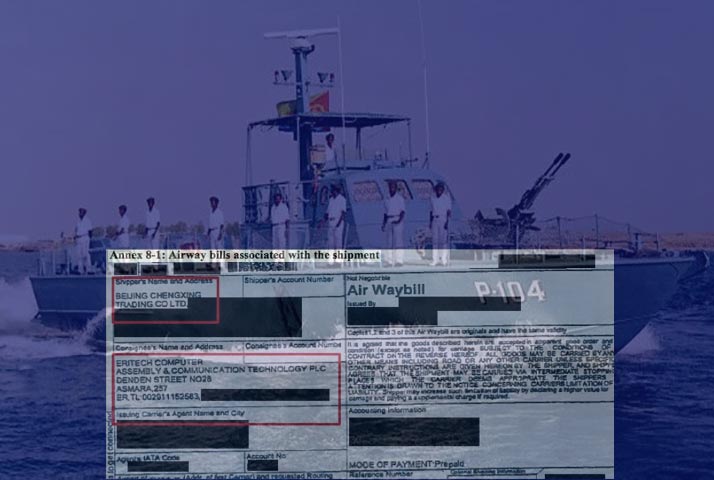 The United Nations Security Council yesterday unanimously passed a resolution imposing new sanctions on North Korea, the toughest the UNSC has ever imposed on any country. The sanction was prompted by North Korea's continued intercontinental ballistic missile (ICBM) testing and violations of UN resolutions.  

The sanction aims at reducing North Korea revenue stream from exports and joint ventures in foreign lands estimated at $3 billion a year, by a third.
After North Korea's latest tests which successfully demonstrated its capability to develop ICBM missiles that could reach the US coastal regions, many US defense analysts concluded that North Korea, after menacing the Far East region, now poses a real and immediate threat to the US national security
A UNSC appointed panel of experts to monitor sanction on North Korea, reported that a shipment of 45 boxes containing 'military radio communication products and related accessories, including high-frequency software-defined radios, crypto-speaker microphones, GPS antennas, and high-frequency whip antennas shipped by Globcom, a North Korean front company based in Malaysia, destined to Eritrea were seized by a third country. The shipment was consigned to Eritech Computer Assembly & Communications Technology PLC, Denden Street No 28, Asmara, Eritrea, a few meters away from the presidential palace.
The shipment was in violation of UN Resolution 1874, passed in 2009, that prohibits North Korea from exporting arms, and UN Resolution 1907, passed in 2009, that imposed a first of its kind two-way arms embargo on Eritrea.
The US has imposed sanctions on the Eritrean navy effective March 21, 2017, after it determined Eritrea has purchased military equipment from North Korea for the second time in the last 12 months. Asked if it "is notable for the navy of a country to be sanctioned like this?" A senior state department spokesperson declined to elaborate and said, "I really can't get into the specifics of why entities were sanctioned." He also said that "30 foreign entities and individuals in 10 countries…from Burma, China, Eritrea, Egypt, Russia, Saudi Arabia, Sudan, UAE, North Korea, and Iran."
In a statement it issued last April, the Eritrean Ministry of Information reacted to the sanctions by issuing a statement in which it said that "fallacious reports are first floated and illicit measures subsequently announced by the same architects who act as the plaintiff, prosecutor and judge." In a clear reference to the United States, the statement said the sanction was based on "misguided policies that emanate from this malicious standpoint have failed in the past."
According to VoA, Hugh Griffiths, coordinator of the U.N. panel monitoring sanctions on North Korea, said that "sanctions are being flouted in some parts of Africa." He further said that North Korea has "been supplying far more sophisticated air-to-ground guided missiles that use GPS, satellite guidance systems and that those are being constructed and sent to Sudan together with longer-range ground-to-ground missiles as well."
In light of yesterday's tough UN resolution against North Korea and given the real and perceived threats to global peace  by North Korea, it remains to be seen whether the US and the UN will crack down on these illegal arms trade and  impose further sanctions on Eritrea and other countries and entities that are in violation of UN resolutions.
Meanwhile, California Republican Dana Rohrabacher wants US-Eritrean cooperation to fight terrorism and has initiated a bill to support his move. However, at a time when  the USA is studying counter measures against North Korea whose IBCM are believed to have developed to reach the American heartland as far as Chicago, his bill is not expected to gain any traction in the congress.
References: