Lampedusa Tragedy: Need to Address the Root Cause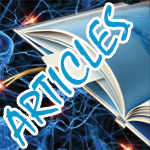 On Thursday 3 October, about an hour before mid night, I received a call from BBC World Service Radio asking if I was willing to give live interview during news broadcasting at 3am (2am GMT). As I was travelling to Germany early morning the next day (4th October), I agreed to the interview, especially that I was already going to stay awake that night finishing some work related to my daily job and activism.
Although my BBC Radio interview lasted for few minutes, I found answering the question of why do people have to take such high risks to flee their country the most painful. It is not so easy to give analytical details on the issue of why people choose to flee to the unknown that would often expose them to risks of torture and death in the hands of human traffickers or in the harshness of the Sahara Desert or the high seas. My quick response was therefore to highlight the root cause of the problem and how that has been pushing young citizens to choose between modern-day harsh slavery in concentration camps known as "military service" for indefinite periods or flee such a situation at the risk of dying while crossing Eritrean borders with neighboring countries, or being kidnapped by criminal human traffickers for ransom or death while crossing the desert or the Mediterranean Sea. Addressing the original cause of this tragedy is the only viable long-term solution.
My two-day visit to Germany was to participate in a seminar organized by young Eritreans known as "United4Eritrea". The program was initially composed of panel discussions and workshops that tackled two main themes: The Current and Future situation of Eritrea, and the Plight of Eritrean Refugees with particular focus on those suffering in the hands of human traffickers in the Sinai Peninsula. Speakers included Eritreans and Europeans with first hand knowledge and expertise on issues presented within the above themes. However, soon the Lampedusa tragedy became part of the two days activities, which also included a candle vigil outside the seminar hall.
The Lampedusa tragic incident on 3 October 2013, where over 300 Eritreans, including pregnant women and children are reported to have perished will become an issue that will influence future humanitarian and immigration policies at the European level, and may also hopefully find its way to the corridors of the African Union for some concrete action against dictatorial regimes such as the one we have in Eritrea.
PFDJ Reaction
As far as the PFDJ regime's reaction to the sad incident is concerned, Foreign Minister Osman Saleh's reported statement at the recent UN – General Assembly meeting may be considered the only humanitarian gesture the regime can afford to offer amid international public outcry. Even here and behind the diplomatically worded expression of sadness and condolences, PFDJ's Foreign Minister was still referring to the Lampedusa tragedy as "International Migration" problem and responsibility and not his regime's.
As for the PFDJ regime's media, it was "business as usual". While world media focused on the tragedy as well as on the nationality, age, gender and status of the victims, the PFDJ regime was still referring to them as "African Illegal Immigrants". The regime's media headlines were dominated by reports on how the so called "Cabinet of Ministers" was discussing the implementation of grandiose plans in 2014 to develop Massawa and Assab ports, achieve food-security and construct roads in Western Eritrea, projects that could have long been accomplished in the past 22 years of Eritrea's statehood had we had a legitimate and accountable government elected to serve the Eritrean people. As if this was not enough, the regime's ministers were participating in music and dance "festivals", which clearly indicates how un-remorseful the tyrants in Asmara are.
Diaspora opposition's responsibility
Although the PFDJ regime is the root cause of Eritrea's problems, those opposed to the tyranny also have some responsibility to bear when they waste time and resources undermining one another. It is about time that unnecessary frictions and ego-centric blame cultures are put to an immediate end to make way for a united front among the willing that can effectively work to deliver on three main fronts: media, diplomacy and public mobilization in the diaspora, which can give complimentary support and incentive to pro-democracy forces inside Eritrea, particularly inside PFDJ fold, to work collaboratively to transform the country towards an era of rule of law and inclusive democratic governance. To this end it will be of great help to postpone power-rivalry among opposition groups until at least the country establishes a constitutional governance order with enacted laws to manage political parties, political pluralism and political participation in post-tyranny Eritrea. If this succeeds, the current confusion and unnecessary polarization in the diaspora opposition camp can be minimized to focus meagre resources and efforts on effectively achieving the desired political change in Eritrea. This is possible with the growing and promising independent youth movement.
Eritrean Diaspora Youth
Eritrean diaspora youth possess a wealth of knowledge, courage and clean start to build on the positive contributions of their seniors while avoiding the culture of bickering over trivial issues. They can effectively establish links and working relations with their counterparts inside Eritrea to drive change that can put an end to the suffering of the youth and the Eritrean people at large. To get there, there will be a need for well coordinated efforts both among diaspora youth groups as well as within those inside Eritrea. Such efforts should pursue non-violent strategies. Violence may be justified only if it is declared by state institution such as parliament for self defense from an outside enemy. It may also be necessary when the army chooses to side with the Eritrean people as the 21 January Forto army movement did when a group of Eritrean soldiers led by martyr Saeed Ali Hejay (a.k.a Wad-Ali) occupied the Ministry of Information building on a Monday morning on 21 January 2013 and courageously broadcasted their pro-democracy position by demanding, among others:
1. Release of Political Prisoners
2. Constitutional Governance
3. An-End to Indefinite Military Service
4. Social Justice and Equal Opportunity
A Word of Thanks
Finally, a word of thanks to "United4Eritrea" for organizing a very useful and enlightening seminar in Frankfurt on 4-5 October 2013, to the speakers and panelists who traveled from different countries in Europe as well as to our Eritrean-German youth who worked hard and for long hours to host an inspiring event that highlighted the real issues of concern to every Eritrean. Keep up the good work! And do not shy away from working with fellow Eritreans who espouse principles and ethos similar to those of yours. Together we shall prevail and see our people and country free of tyranny and tyrannical political culture.
May the souls of our compatriots in Lampedusa, Sinai, Mai-Ayni, Adi-Harish, Shegerab and Libya Rest in Peace!
<Bohashem@arkokabay.com>