Is Isaias Afwerki Meeting His Disciples In Washington, DC?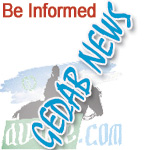 Eritrean strongman Isaias Afwerki is in New York, New York to attend the 66th General Assembly of the United Nations.  According to Eritrea's Ministry of Information, he is scheduled to hold a seminar for "Eritrean nationals residing in North America"
The Eritrean Embassy in Washington, DC provided one additional detail: a date. The "seminar" is supposed to be held on September 25th. The Embassy is keeping the time and the place a secret—or, more cryptically, TBD: to be determined.
According to information available at the Walter E. Washington Convention Center in Washington, DC, a "VIP Eritrean Meeting" is going to be held on September 25 at the Ballroom, which has a maximum capacity of 4,000.
Since nobody considers himself more VIP than Isaias Afwerki, we are betting that the meeting is going to be held NOT in New York but in Washington, DC. But it could also be a means to confuse demonstrators, and the regime has been doing everything in its power to confuse its opponents.  It has been telling its followers that they should fly to Washington, DC and be bussed to New York, New York. The idea is to deny the Eritrean opposition the time required to plan the logistics (permit, transportation) to organize a demonstration. But many Eritreans who are wise to the treachery of the PFDJ had anticipated that and are already working on parallel tracks: a permit in DC and New York.
In any event, we will keep you updated and we leave you with this lead:
http://dcconvention.com/Events.aspx
Update 1:  The Isaias Afwerki-led PFDJ pep rally is going to be held at the Manhattan Center in New York City, presumably at The Hammerstein, which can accommodate up to 2,200 (if seated theater style rows.)