If You Are an Eritrean…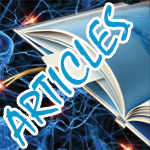 The following was written on July 18, 2013 by "Haile" at awate forum in response to "Asmara", an archetypal government supporter. It is being posted here because of your requests. It is one of the greatest take downs of the PFDJ talking points. The PFDJ defenders have somehow convinced themselves that they are the only ones who have family members in Eritrea that they talk to. They have convinced themselves that we, in the opposition, don't have family members that we talk to every day. Family members who tell us what is going. They have convinced themselves (or they would like to fool themselves) that everyone who visits Eritrea is a supporter of the government. What makes Haile's takedown so effective is because it is fact-based, spontaneous, and written from the perspective of the ordinary Eritrean who has been muzzled.  
Selam Asmara,
Your disapproval of the nature of the current opposition shouldn't be reason enough for you to support a regime that is dead beat and has no chance in hell of making it out alive.
The majority of Eritreans are opposition to the regime and their grievances as well as fundamental interests are not reflected by the current vocal opposition organizations. So, try to deal with the Eritrean situation vis-a-vis the dismal regime. You are not obliged to analyze matters through the lens of your judgement as regards the integrity and character of the groups you have issues with.
The Ethiopia Eritrea border issue is legally settled and all there is to it is for Ethiopia to leave occupied territories for resumption of normal relationship.
The Eritrean regime will not survive very long after that as it is rejected beyond redemption by Eritreans and the world.
If you are an Eritrean farmer commenting from the fields around Hazemo, I need to remind you that there is a proclamation prohibiting you from selling your produce in the market.
If you are an Eritrean business entrepreneur commenting from the side cafes of Asmara, I need to remind you that there is a proclamation prohibiting you from possessing foreign currency, obtaining business license or importing and exporting goods.
If you are an Eritrean academic commenting from one of the Technical collages, you need to be aware that the government has removed your ability to work in collaboration with other Universities around the world independently.
If you are an Eritrean high school student commenting from your school library in Asmara, I need to remind you that you shouldn't think of your university courses because you will be told what to study for a qualification that has no international recognition.
If you are an Eritrean Fisher man commenting from the coastal regions of Eritrea, I need to remind you that there is a proclamation that requires you to hand over your catch to the government and not attempt to sell it in the market.
If you are a driver in Eritrea, you need to be reminded that you can only purchase fuel from contraband vendors.
If you are a patient in Eritrea and commenting from a hospital, be aware that your family may be required to purchase contraband fuel for the hospital generator to perform your urgently needed operations.
If you are a family person in Eritrea, be aware that you have safe place to store a government issued gun in your home, else the kids may shoot each other thinking it is safe to do.
If you are a medical doctor in Eritrea, make sure you know that you have wardia (night patrol) duty armed with Kalashnikov. So organize your research times.
If you are national service discharge in Eritrea, make sure to report to your local zoba mimhdar, to pick up a gun and do duties of guarding banks and other government offices.
If you are a young Eritrean thinking of traveling abroad, there is a proclamation prohibiting you from doing so. Try your luck…you know where.
Ration food, intermittent electricity, little or no water supply, no right to seek employment or be self employed….
Refugee camps, human trafficking, high seas tragedy. You name it.
Asmara, you think the regime will be fixed and things will be better. I beg to differ.
Regards