How And Why I Chose Harmony for Awate.com's Column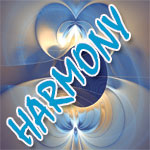 About two weeks prior to Awate.com's 10th anniversary, the Awate Team sent group email to some of its prolific writers who regularly contribute articles and enrich its website. The email recipients' list also included people like me who currently are not contributing on a regular basis. The email's main message was, the Awate Team is in the process of restructuring its website, and one of the new plans is to assign dedicated columns for existing [and hopefully potential] writers. There was only one condition attached to the offer which reads: 'columnists should be able to post at least an article every three to four weeks—every two weeks would be ideal but we understand the time constraints.'
It was about 45 minutes before Iftar (fasting break) time when I read the email. Considering the offer was out of the blue, I was contemplating, for not less than half-hour, accepting or declining it. There was no doubt in my mind it is a great honour to be offered a column at Awate.com. I repeatedly read the condition [to be a columnist for this highly regarded Eritrean website], and I drew a conclusion it is a challenging one to meet over an extended period of time. It may be an easy condition for dedicated webmasters, but not so for everyone. Iftar time was approaching fast; I shut down my computer; stopped thinking about becoming a columnist for Awate.com, at least, for the time that I had to break my fasting and energise myself.[AwateSelect]
In the short time between Iftar and Taraweh (Ramadan's night-time pray), I decided to reply to the Awate Team. I convinced myself the offer represents a unique opportunity to contribute more towards the realisation of a durable justice, peace and democracy in Eritrea that many Eritreans fought for and many are now aspiring to see in their lifetime. I responded with my preference choosing 'Harmony'. This word actually refers to 'Social Harmony', but it was shortened to one word to conform to Awate.com's name for a column, which requires '…to stick to a one work name'. With this background, let me now explain the reason for my choice.
In previous articles, I had been calling for harmony, unity and political reconciliation. The reason for this cry emanates from my absolute conviction that a polarised society cannot move forward, as its efforts are wasted in claims and counter-claims rather than in promoting the supreme interest of a nation and its people. Right now deep rifts exist among Eritrean opposition groups. Disagreements among these groups are deep-rooted, reflecting personal grudges against each other. Accumulated grievances stemming from a general sense of lack of justice also play a role in every disagreement. A historical perspective into the friction that has existed among Eritrean opposition groups is discussed in this article. A deep rift also exists among Eritrean civic groups. The disagreements among civic groups worsened following two unprecedented diplomatic developments in late November and early December of 2009. Firstly, the European External Policy Advisory (EEPA) conference in Brussels, focusing on a regional approach to ease tension on the Horn of Africa; secondly, the 6th United Nations Human Rights Council Universal Period Review (UPR) session held during the period 30 November – 11 December 2009. Why these two conferences exacerbated the relationship among Eritrean civic groups is a subject of future discussion, and more importantly how can we move forward from that. I will make strong recommendations to civic groups reminding them of their important roles in a democratic system.
I have chosen 'Harmony' because, in my limited capacity, I will be calling for constructive dialogue among Eritrean opposition – opposition groups, civic – civic groups and opposition – civic groups. I am not naive to believe that all past ills and the bad legacy of our self-determination struggle will go away overnight. However, I will be constantly reminding all stakeholders the importance of objectivity, partnership and cooperation, and the numerous benefits that can be gained by creating a harmonic society. Of course, there are important conditions that need to be met to create a harmonic society, the key factor being EQUALITY for ALL.
Finally congratulations on Awate.com's 10th anniversary. To stay the course, it needs commitment, dedication, and more importantly, strong belief in the mission that someone is embarked upon. Awate.com has shown all those traits. It has spearheaded the political fight against all sorts of injustice in Eritrea, and has maintained a high-standard since its inception. I wish Awate.com every success in the future.
Eid Mubarak
Constructive comments and criticisms are welcome!
PS I haven't forgotten Part (II) about Keren High School; I am looking for appropriate former staff and students from the school to cast their opinion on relevant issues.