Eritrean Opposition: Preparatory Committee Launches Its Field Work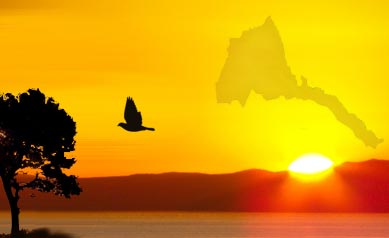 The preparatory committee (PC) which was elected at the December 2014 emergency meeting of the ENCDC (Council) finalized its internal structuring and appointed its members to accomplish specific tasks and responsibilities.
The PC, "in accordance with the regulatory guidelines it took from the emergency meeting of the Council", its members were given the following tasks within the PC:
Mohammed Ahmed Sefer, deputy president.
T'egisti Berhane*, Secretary.
Mohammed Omar Taha, organizing and services.
Ibrahim Saleh Far, Media and Heritage.
Abraham Negassi, Finance.
Beshir Ishaq chairs the PC.
In a statement it issued on January 24, 2015, the PC indicated that it has developed plans for the first and second phases of its tasks. While phase one included preparing the budget forecast, and finalizing the regulations that govern its activities, phase two will focus on actual fieldwork of campaigning and structuring the support bases in different geographical zones. In some zones, support systems has already declared their commitment to help the PC accomplish its tasks. Other zones are expected to follow suit.
The ENCDC has mandated the PC to prepare for next congress which is scheduled to be convened in the summer of 2015
In its statement the PC appealed to all Eritreans–including individuals, civil and political entities–to offer the PC their "morale, financial, and technical support", so it can prepare "a successful conference that lives up to the aspirations of our people and dissipate the doubts about the ability of the Eritrean opposition to mobilize national forces, to free our people from the tyrannical rule."
The PC has promised to keep in touch with Eritreans through all available mediums, and that it will hold seminars and workshops as much as it can.
* Corrected name, at first it appeared as Tekheste by error.