ENCDC Congress In May, Armed Clash In Qennito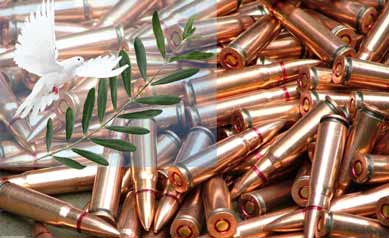 On February 23, 2016, Haj Abdenur, the chairman of the Eritrean National Council for Democratic Change (ENCDC)  issued a press release in which he announced the decision to hold the second congress between 26 and 30 of May, 2016.
The first congress of the ENCDC was held in Hawassa, Ethiopia, in November 2011. However, the second congress of the ENCDC that was supposed to be held after two years didn't convene yet due due to several political and partisan hindrances. So far, some partisan members within the membership of the ENCDC has been delaying the convening of the congress.
Over two-third of the ENCDC council members have voted twice to extend the date of convening the congress, however, the ENCDC was still unable to convene.
A senior member of the ENCDC stated to Gedab News that, "Eritreans in different parts of the world have indicated their willingness to contribute money to fund the second congress." He added, " If security and other logistical hindrances are resolved,  I am confident the second congress will be held in May as planned."
In a related process, the preparatory committee for the second congress has also stated that it has revised the documents of the planned congress to satisfy the demands of the groups who had objections to some of its parts. In addition, it has called for a consultative meeting of political parties on March 25, 2016, to further discuss representation quotas to the congress  and other technical issues.
Meanwhile, recently an Eritrean armed opposition elements suddenly met with Eritrean forces in the environs of the Qennito area in South Eritrea while both groups were collecting firewood in the area. The clash that ensued resulted in the capture of three opposition elements by the Eritrean forces. One opposition member was wounded and another killed.
Related Reading:
Names of assembly members and executive office heads
Observation of the congress