Darfur Agreement And Ethiopian Diplomacy In Qatar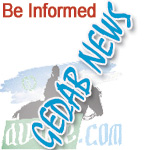 Under the auspices of the Amir of Qatar, a peace agreement between the Sudanese government and the Darfuri Liberation and Justice Movement (LJM) was signed on Thursday in Doha.
Dr Ghazi Salahaddin signed the agreement on behalf of the Sudanese government while Dr. AlTijani Sissi signed it on behalf of LJM.
The agreement signing ceremony was attended by Sheik Hamad Bin Khelifa AlThani, the Qatari Amir, and the presidents of Sudan, Chad, Burkina Faso, Eritrea, and the prime minister of Central African Republic and the Ethiopian deputy prime minister and minister of foreign affairs.
Also, the secretary of the Arab League and the Arab Cooperation Organization as well as diplomats and delegates of accredited international organization in Qatar attended the ceremony.
Meanwhile, the Ethiopian delegation that attended the event was engaged in several meetings with Qatari officials. Mr. Hailemariam Desalegn, the deputy prime minister and foreign minister of Ethiopia headed a high level delegation that included a team of diplomats and experts who met with several Qatari government officials.
The current visit by the deputy prime minister is the first high level Ethiopian official visit to Qatar since the late nineties. Since at present the two countries do not have diplomatic relation, observers believe that the visit could be a step towards mending fences between Qatar and Ethiopia. The diplomatic relations between the two countries was severed in 2007.
In an interview with AlSharq AlQatari in April 2011, Meles Zenawi, the Ethiopian prime minister explained the cause of the diplomatic raw between the two countries due to Qatar's support of the Isaias regime which he said was "the source of instability in the [Horn Of Africa] region." The Ethiopian prime minister also praised Qatar's mediating role in the region, and he further made conciliatory statements towards Qatar in several subsequent interviews.