Awate's Legacy: ELF 1977-78 Video (indexed)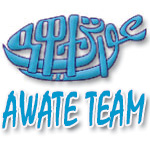 The great service that youtube and social media provide is to facilitate the dissemination of history. Unfortunately, because the videos are sometimes not properly titled, tagged, described or indexed, they appear and then disappear without impact. Here's a video documentary that French documentary-makers recorded over a two year period in Eritrea in 1977-78. These years marked an epic period: the Eritrean Liberation Front (ELF), the Eritrean People's Liberation Front  (EPLF) as well as the Eritrean Liberation Front-People's Liberation Front (ELF-PLF) waged offensives against the Derg, liberating over 90% of Eritrean land. To those who dismiss these documentaries as glorifying or romanticizing the Revolution, we have two questions: when was the last time you believed in a cause larger than yourself? And what were you willing to pay for it?
Here's a video of those who believed and those who were willing to pay with their lives for it (and many of them did.) Below the video appears an index of the minute mark and a description to enable you to associate the faces on the screen with a name or a description. Happy Awate Day!
7:06  Ahmed M Nasser (Secretary General of the ELF)
9:18  Adobaha Conference (a conference to restructure the organization of the ELF from regional commands)
10:58 Haile Selasse feeding his tiger (during Ethiopia's Wollo famine)
12:28 Traditional Hdareb song/dance
14:45 The liberation of Mendefera (in Seraye)
15:13 – 17:41 Tsibah ("North Star"), the next warriors:  military drill, singing, Communist poetry recitation ("derbi seraHtena Ande Huqe sewra; teQalasai iyu n hzbi ertra": The working class is the backbone of the Revolution, the Struggler for the Eritrean people.)  These are the nightmare of modern-day "child soldier" weepers, in societies where 13 year old girls got married and 7 year olds worked 10-hour days.
16:09  Irony: child carrying a bowl, with Ethiopian flag, at an event celebrating Mendefera's independence.  (Ethiopian flag was everywhere.)
18:28  Yassin Adem, Chairman of Revolutionary Committee of Mendefera
19:28  Saeed Saleh (renowned fighter, martyred.)
19:38  Saeed Saleh
20:25 Caring for the sick and war wounded–combatants and civilians–by air raids of city (narrated by by Dr. Mohammed Ali Abubaker)
21:32 Improvised bomb shelters to evade Ethiopian air raids of Mendefera
21:55 Putting out fire caused by air raids
22:39 Yassin Adem
25:18 Khalifa Osman (economic affairs dept) and Abdella Sheriff (Veterinary Science Dept.)
25:50 Garage, etc
28:38 Elementary school
31:44  Abdella Idris (Chairman, military office of ELF, now deceased less than two years ago.)
32:31  Ethiopia's allies.  Check out the huge poster of Karl Marx
33:45  Publishing, (Tigrinya, Arabic English) researching
35:05  Military drill
36:29  Girmay Negash (Political Office Dept.)
37:34  Political orientation with Eyasu (enlisted from Eritrean student union Hungary)
40:42  Song and dance (Tigrinya)