Tewekel On The River Nile: Review The Conventions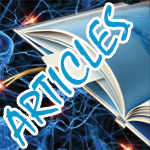 Appearing on Al Jazeera's "Behind The News", Mohammed Taha Tewekel, an Eritrean regional political analyst, called for reviewing of the 1929 agreements between the United Kingdom and its colonies regarding the River Nile.
Furthermore, argued Tewekel, the agreement signed between the Lower Nile countries of  Egypt and Sudan in 1959 is not binding on the Upper Nile countries that have signed the Framework Agreement in Entebbe [Uganda] in 2010.
Tewkel emphasized the importance of cooperation between the Eastern Nile countries: Egypt, Sudan and Ethiopia. He attributed the causes of tensions between the downstream and upstream countries to wrong policies pursued by Egypt's Hosni Mubarak regime that dealt with the upstream countries with arrogance.
Tewekel said that there are positive developments that open new horizons for cooperation; the Ethiopian government has adopted a different political policy instead of the confrontational policy with Egypt and has begun the policy of assurance and conditional consensus.  in every conference it attends and every speech it gives regarding the Renaissance Dam,  the Ethiopian government continues to stress the point that the dam will not have any negative consequences on Egypt and Sudan. Tewekel also said that Ethiopia, which contributes 80% of the Nile water, has provided greater flexibility: Ethiopia's Prime Minister Meles Zenawi has received the Egypt's diplomatic initiatives and conveyed to them that Ethiopia will not press for premature execution of an agreement and pledged Ethiopia's support for the Egyptian Revolution and that it will wait until Egypt elects a parliament and a president.
This is considered, and accepted by Egypt, as a show of good intentions toward the Revolution, which requires both sides to show greater flexibility to achieve a goal of serving the interest of the upstream and downstream countries and get rid of the mentality that the waters of the Nile is a private property and compel others to abide by an agreement they were not part of, added Tewekel.
The program will air on Al Jazeera at half past seven (Mecca Time) on Saturday August 18. This is the first appearance of Tewekel after a long absence from the region.