An Eighty-nine Year Old Eritrean Man Abducted In Addis Ababa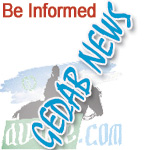 Ato Yohannes Shoba'a, an eighty-nine year old man was abducted in Addis Ababa by unknown gunmen in October 2011; he is still missing.
The abducted man is the father of a Lt. Colonel Gebrihiwet, a security officer of the Eritrean regime, who allegedly operates in the Southern part of Eritrea bordering Ethiopia.
Ato Yohannes had arrived earlier in Addis Ababa from Eritrea via Khartoum, Sudan to visit his relatives. He was preparing to go to the airport in Addis Ababa to return to Eritrea via Khartoum when he was abducted by the armed gunmen who drove him away in a four-wheel drive vehicle.
The abductors claimed to belong to the Eritrean opposition forces when they took him away from the residence of his relatives; but it seems unlikely that an Eritrean organized opposition organization would carry such an act of kidnapping inside Ethiopia.
During the first two weeks after the abduction, his abductors called his family home in Asmara and asked to talk with his son Lt. Colonel Gebrihiwet, a condition they said would make them release the old man who they said was "in a safe place."
The caller ID of the phone that the abductors used was 249-998-544-750. They have not called again since November 2011.
A relative of Aboy Yohannes contacted by Gedab News said, "so far this seems like a kidnapping case, and we hope whoever is holding him would let him go to his home and live his final years in peace."
Gedab News has been investigating the case since November to no avail. Repeated e-mail and telephone communication with the Ethiopian authorities in an attempt to find information on the whereabouts of Ato Yohannes were fruitless. Opposition leaders contacted By Gedab News said they have no knowledge of the incident.
//END