National Assembly For Democratic Change Elected Its Executive Committee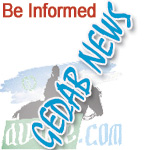 On December 2nd, 2011, the 127-member National Assembly For Democratic
Change which was elected at the National Congress held its first regular meeting and elected its 21-member executive committee chaired by Dr. Yusuf Berhanu.
The national assembly first elected the speaker of the assembly, two deputies and two secretaries.  They are:
Speaker:     Tseggai Yohannes
Deputies:    Mohammed Maar and Freweini Habtemariam
Secretaries: Tewelde Mnasie and Ahmed Negash
Dr. Yusuf Berhanu, who was elected chairman, was the sole candidate for the position.
The names of the remaining members of the executive committee and their affiliation is as follows:
EDA  (Eritrean Democratic Alliance)*
Tewelde Gebresellase
Qenerlious Usman
Ibrahim Harun
Tahir Shengeb
Abdu Mahmoud
Idris Saleh Said
Abdulrahman Taha Nur
Dr. Yusuf Berhanu
Non-EDA political organizations
Yohannes Asmelash
Kahsay Gufla
Said Ismail
Semere Gerezgheir
Osman Kinna
Non-affiliated civil organizations
Omer Ibrahim Mohammed
Tegesti Berhane
Munir Abdelhay
Berakhi Tekhle
Tewelde Habtemichael
Abdulrahman Osman Mahmoud
Hamid Omer Ezaz
Ismail Gebeyta
Background
Between July 31st and August 9th, 2010, Eritreans held a congress in Addis Ababa, Ethiopia and elected a 53-member Eritrean National Commission for Democratic Change which was mandated to prepare for a wider national congress within one year. The result was last November's convening of the National Congress for Democratic Change which was attended by hundreds of delegates representing exiled Eritreans, including those living in Sudanese and Ethiopian refugee camps. The congress was held in Awassa, Ethiopia, from Nov. 21 to Nov. 30, 2011 and elected a 127-member National Assembly. The congress also adopted three documents include the political charter, bylaws and a roadmap. A fourth document, the draft constitution was entrusted to the elected national assembly to be used as a reference in the making of a constitution in Eritrea after the downfall of the Eritrean regime.

,